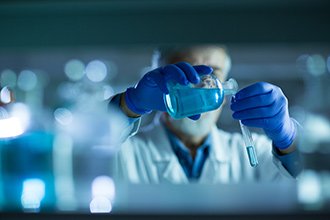 For many investors in 2019, the name of the game is speculation.
Of course, it has also been a huge year for initial public offerings - and IPOs and speculation often go hand in hand.
As we look ahead to the second half of 2019, IPOs will be one of the biggest focuses, and we expect the biotech IPOs to take center stage.
In the last week of June, three new biotech IPOs rocked the market and had investors scurrying to get in on the action.
BridgeBio Pharma Inc. (NASDAQ: BBIO) gained 62%, Adaptive Biotechnologies Corp. (NASDAQ: ADPT) jumped more than 100%, and Morphic Holding Inc. (NASDAQ: MORF) popped 35%.
Investors are betting big on niche companies bringing new drugs to market.
They may be right.
Nothing is more rewarding than a new drug gaining approval by the FDA.
Such news often adds 50% or more to the market capitalization of the company owning the patent.
With so many diseases begging for a cure, the biotech space is the perfect feeding ground for speculation.
Breaking: Serial entrepreneur Neil Patel to reveal what it takes to become the world's next angel investor [Watch Here]
It is also the perfect feeding ground for risk.
What happens when a drug isn't approved?
Usually, the stock drops hard.
At the moment, the market is favoring rampant speculation and turning a blind eye to risk.
It sure looks good for investors at the initial offering, but is it such a good thing for those buying today?
Whenever the market chases, it is usually too late.
At some point, the party is going to end, and speculation ends in a bust.
This is simply too risky of an investment strategy for us.
Instead of chasing speculative stocks, investors ought to focus on fundamentals.
That is especially true in the biotech space.
Most companies doing drug research actually lose money.
Those losses can be massive. They can even bankrupt a company before a drug ever comes to market.
There's an alternative for those looking to invest in biotech, but who don't want all that risk: the Money Morning Stock VQScore™.
Believe it or not, there are biotech companies that are very profitable.
That cash flow fuels research for new discoveries.
It's always far better to invest in a known quantity with an equal chance of hitting it big on a new drug than to bet it all on the unproven pipeline of a young startup.
That's where our biotech stock comes in. It has all the upside of the new biotech IPOs with hardly any of the risk of speculative investing.
Forget Biotech IPOs - This Stock Has the Profits Without the Risk