One of the best penny stocks to buy in July 2019 could jump 146% higher.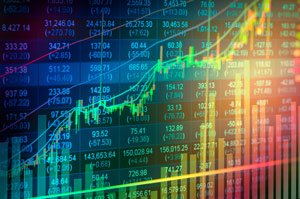 Potential gains like that are hard to come by with all the uncertainty hanging over Wall Street.
While the United States might have a tentative truce in its trade war with China in advance of the G-20 summit, these deals can fall apart on short notice. Just hours after the announcement that a deal might be reached, U.S. President Donald Trump stated that Vietnam might be the next target for tariffs.
And even though the Fed has signaled that it might cut rates this year, the stronger-than-expected June jobs report could mean it keep rates the same. The Dow plunged 200 points today (June 5) when the jobs report came out.
But penny stocks offer great upside even as the rest of the market is mired in uncertainty.
What's unique about penny stocks is that it doesn't take much of a share price move to produce massive gains.
Bonus:
Want to know how to find penny stocks with the most profit potential? Download our quick tutorial, 5 Steps to Penny Stock Trading Success – it's free! click here now.
Take NovaBay Pharmaceuticals Inc. (NYSE: NBY) as a recent example. When news broke in June that it was moving one of its major drug projects to mainline production, shares jumped 422% on a price gain of just $1.34.
This is not one that we would recommend among the top penny stocks to buy now, since this news is in the past.
But we do have a new one to buy today. Before we get to that, we want to help you jump into the world of penny stock investing armed with knowledge.
Here are a few tips for investing in penny stocks before we give you the top penny stock to buy today.
How to Safely Invest in Penny Stocks Now
Penny stocks were once defined as shares that traded at $1 or less, but that has changed to $5 or less in recent years.
There are thousands of these stocks, so choosing the best penny stocks now from a crowded field can be a challenge.
This Could Be the Most Profitable Dollar You Ever Spend: Tom Gentile's Cash Course covers all the essential trading ideas you need to know to potentially make thousands in extra income every week. Get access for $1…
One of the first things that Money Morning recommends every investor do is diversify their investments. Specifically, you can manage your risk with something like the 50-40-10 allocation model.
When you use this type of model, you'll allocate half of your investment portfolio to investments that are considered "base builders." These are stocks that are the most likely to hold their value under any type of market conditions.
Forty percent of your portfolio will go toward "global income and growth" stocks. These will be big-name and large-cap stocks such as Amazon, Microsoft, and Apple.
Finally, 10% of your portfolio can be allocated to "rocket riders." These are the riskiest investments, which is where your penny stocks will fit into the picture.
Once you've figured out your allocation, you'll want to take a few steps to avoid penny stock scams. The best thing you can do to protect your investment dollars is to limit yourself to companies that trade on major exchanges such as the New York Stock Exchange and the Nasdaq.
Penny stocks that trade on the over-the-counter (OTC) exchanges and especially pink sheets have fewer oversight requirements, so you'll need to do much more research on these companies.
Research is the key to investing in penny stocks and finding the ones that are poised for market-beating gains.
Ideally, you'll want to find a stock screener you can learn to use to filter these stocks according to a set of parameters. This can be a ton of work, and we've eliminated some of this for you with our penny stock picks.
We used the Money Morning Stock VQScore™ system to find breakout stocks, and the penny stock we're showing you today scores at 4.75, the highest score possible.
This is an investment that has the potential to more than double your money.
One of the Best Penny Stocks to Buy in July 2019