Our latest list of the best stocks to buy now includes picks capitalizing on emerging trends like FinTech, legal cannabis, and commercial real estate.
Not only will we show you the best stocks, we'll also explain how to truly supercharge your portfolio and find the next big stock market success story.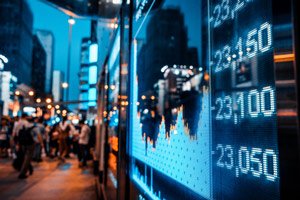 Here's a preview of what you'll find below:
Commercial real estate is booming, and we've got a quick and easy way to get in on the action.
One stock is generating double-digit earnings growth by incorporating the newest FinTech with traditional banking.
A regional bank has made a big move into the legal cannabis market, and it could mean a 140% gain in share price.
The U.S.-China trade war is good news for domestic rare earth miners, and we've got the best pick to capitalize on it.
If you're looking for life-changing gains, you need to find young companies about to take off. We'll show you how to find your "rocket stock" while limiting your risk.
And now our latest list of best stocks to buy now…
Best Stocks to Buy Now, No. 5: Here's the Easiest Way to Get a Piece of the Commercial Real Estate Boom
According to the Mortgage Bankers Association, commercial real estate lending in the United States hit a record $573.9 billion in 2018.
That's an 8% increase from 2017. And about three-quarters of lenders expect that 2019 will meet or beat last year's numbers.
It certainly doesn't hurt that delinquency rates have sunk to historic lows: 0.69% as of the first quarter of this year, compared to 2.67% in 2013 and 8.76% in 2010.
In other words, commercial real estate is booming. And you don't have to be a land speculator to capitalize on it.
Instead, you can buy shares of Ladder Capital Corp. (NYSE: LADR), a real estate trust that specializes in commercial properties and mortgages.
The 17 members of Ladder's senior management team have an average of 28 years of experience. And they also have plenty of skin in the game. Ladder insiders have $239 million invested in the firm, accounting for about 12% of its equity.
That one-two punch of experience and commitment has made this REIT not only an exceptional dividend stock (with an 8.20% yield) but also a solid growth stock. LADR's share price has grown 25% over the last two years, compared to 22% for the S&P 500.
This Could Be the Most Profitable Dollar You Ever Spend: Tom Gentile's Cash Course covers all the essential trading ideas you need to know to potentially make thousands in extra income every week. Get access for $1…
With the dividend representing just 60% of free cash flow, it's safe even in the event of any pullbacks. And if recent history is any guide, the dividend will increase considerably over time. It's risen 36% over the last three years, and the firm has added three special dividends over that time frame.
Another great sign: More than 50% of Ladder's loans are to repeat borrowers. That shows how loyal the firm's customers are, an indication of quality and long-term viability.
As Money Morning Technical Trading Specialist D.R. Barton says, "The bottom line is simple as can be: Add LADR to your income portfolio today, and watch your wealth grow."
Best Stocks to Buy Now, No. 4: Get the Profit Potential of FinTech with the Stability of a Bank Stock
Contrary to what you might have heard elsewhere, FinTech is not going to spell the demise of traditional banking anytime soon.
Just the opposite, actually. While "pure play" FinTech companies like PayPal Holdings Inc. (NASDAQ: PYPL) and Square Inc. (NYSE: SQ) have made a big splash in recent years, the real winners of the FinTech revolution have been traditional banks that incorporate tech into their services.
There's simply no replacement for the FDIC insurance that comes with bank accounts up to $250,000. Your Venmo account doesn't have that, and that's not going to change in the near future.
Banks are subject to regulatory scrutiny that PayPal and other FinTech companies aren't going to match. With that built-in competitive advantage, banks that adopt new technology to make their customers' lives easier have a lot of upside potential. That's where our next best stock to buy comes in…
Join the conversation. Click here to jump to comments…
About the Author
Stephen Mack has been writing about economics and finance since 2011. He contributed material for the best-selling books Aftershock and The Aftershock Investor. He lives in Baltimore, Maryland.