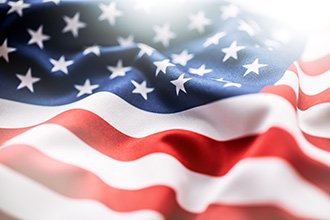 You've seen the headlines for the "Cash for Patriots Program," touting a way to collect checks up to $7,980.
These stories discuss a little-known plan from U.S. President Donald Trump that could distribute as much as $2.6 trillion to American citizens.
But many investors don't know about a similar program that has been around for decades.
We call them "Federal Rent Checks."
"Federal Rent Checks" are issued around the second week of every month, January through December.
Step 1: Over 100 government agencies make the legally required rent payments for their buildings.
Like the $4.1 million the FBI is paying to rent a complex in Omaha, Neb.
And the $3.6 million the Department of Interior is paying to rent a facility in Billings, Mont.
As well as the $3.5 million rent payment the U.S. Army Corps of Engineers is making for a base in Vicksburg, Mo.
Altogether, rent will be paid for around 9,600 buildings.
Step 2: All of this money is then gathered in one place, the Federal Buildings Fund. This helps to create an $11.1 billion cash pile.
Step 3: About 1,500 of the buildings are wholly owned by the U.S. government, so the Federal Buildings Fund will deposit its rent payments directly into the Treasury's coffers.
Step 4: The government has also entered into contracts with certain companies that choose to act as "private agencies" for the remaining 8,100 or so buildings. It owns and oversees them. So the Federal Buildings Fund will transfer its rent payments directly to those companies.
Step 5: These private agencies in turn will then distribute Federal Rent Checks to their shareholders. And you can become one of those shareholders.
It's very easy.
From start to finish, you can be set up in 10 minutes.
You decide who you'd like to receive Federal Rent Checks from.
Depending on your investment…
Each of your "Federal Rent Checks" could initially be made out for $1,795.
But over time, those checks could be worth much, much more.
We're going to take you through this, point by point, as quickly as possible.
Follow Money Morning on Facebook and Twitter.