The best 5G chip stocks stand to benefit the most as cell phones transition from 4G to 5G over the next two years.
TechCrunch says mobile device giant Apple Inc. (NASDAQ: AAPL) is launching its first line of premium 5G iPhones in 2020. But by 2021, all of the company's iPhones will run on 5G.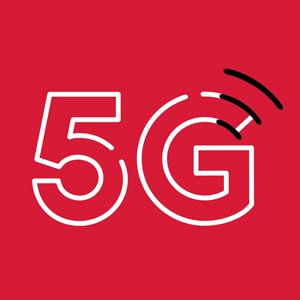 Plus, Android Central says telecom giants Verizon Communications Inc. (NYSE: VZ), AT&T Inc. (NYSE: T), and T-Mobile US Inc. (NASDAQ: TMUS) already have 5G networks in 26 cities combined. But once 2020 rolls around, Lifewire says that coverage will encompass the entire United States.
That means it's still early in 5G's rollout, and there's a windfall of money coming for investors who know how to play it.
Ericsson (NASDAQ: ERIC) released a study on 5G in 2017 showing it could create as much as $1.3 trillion in extra revenue for companies by 2026.
And to help you cash in, we're bringing you the two best 5G chip stocks to buy for long-term potential.
But before we do that, here's why 5G will define a new generation of technology and millionaire investors...
Here's What 5G Can Do That 4G Can't
The fifth generation of wireless technology (5G) is as big as the introduction of the Internet. Heck, it's as big as the invention of the first computer. And those who invested in these technologies early saw millions in profits. In fact, CNBC says if you had bought $1,000 worth of shares from Microsoft in 1986, you'd now have over $1.6 million.
And 5G chip stocks have the potential to do the same thing.
The Wall Street Journal says 5G is already clocking in speeds that are as much as 100 times faster than current 4G networks.
In fact, 5G technology almost eliminates any delay when sending messages, using apps, playing games, or using anything else that requires a network connection. To put that into perspective, Digital Trends says it takes the brain 10 milliseconds to send a message to your eyes to see what you're looking at. With 4G, there is a 50 millisecond delay. And with 5G, that delay is 1 millisecond at best.
And with the latest technologies, every millisecond counts.
5G makes self-driving cars a reality by making computer reaction times almost instantaneous. And that's pivotal for operating vehicles safely. Companies like Tesla Inc. (NASDAQ: TSLA) are already using the technology.
Top 5G Stocks: Silicon Valley insider Michael Robinson has just released the most comprehensive 5G wealth report on the planet. We have a limited number of copies available. Learn how to get yours here.
5G technology will also revolutionize the healthcare industry. This is especially true for telemedicine and digital health monitoring. With 5G, health professionals can track patients' health in real time through wearable IoT devices. Even AI diagnosis and remote-robotic surgeries will become much more prevalent.
That's a big step up from our thirty-minute physicals every year. Heck, it'll be much more effective than the current wearable devices. This is because our current ones run on 4G and only send information from single points in time. With 5G, your health can be monitored at all times.
5G will change technology as a whole. But its full rollout in 2020 will be an even bigger boon for telecom companies. MarketWatch says the 5G services market is already worth roughly $22 billion. By 2023, the market will skyrocket 300% to $86 billion.
We want our readers to capitalize on this once-in-a-lifetime opportunity. And that's exactly why we're bringing you the two best 5G stocks to buy right now. In fact, our top pick has a potential 118% upside in just the next 12 months...
The Best 5G Chip Stocks, No. 2: Xilinx
Our first 5G chip stock to buy is Xilinx Inc. (NASDAQ: XLNX).
This is a California-based semiconductor company developing chips for 5G. What makes this one unique is that it creates custom computer chips for a host of specialized functions.
Customers can program them to fit their needs or work with specific devices. So, Xilinx's products can run everything from speech recognition software to virtual reality. And as 5G unlocks the potential of these new technologies, Xilinx's custom chips will be in even more demand.
Famous Shark Tells His Secrets: Robert Herjavec is training everyday Americans to be Sharks. Watch now...
But Xilinx is also a great 5G stock to buy because of its financials. Its revenue between 2018 and 2019 was $3 billion with a net profit of $890 million. By 2020, its revenue will be $3.94 billion. That's a 12.20% increase in sales.
This 5G stock currently trades for $115.57 with a high target price of $165 over the next 12 months. That's a 42.8% upside. Plus, it offers a 1.28% dividend to investors.
With a VQScore of 3.45, that makes it a solid buy. And that's because the stock is considered undervalued, but it has growth potential. If it goes up to a score of 4, it's an even better buy.
But our top 5G chip stock could rocket into the stratosphere. It has a perfect VQScore and a 118% upside.
The Best 5G Chip Stocks, No. 1
Join the conversation. Click here to jump to comments…
About the Author
Daniel Smoot is a Baltimore-based editor who helps everyday investors with stock recommendations and analysis. He regularly writes about initial public offerings, technology, and more. He earned a Bachelor's degree from Towson University.