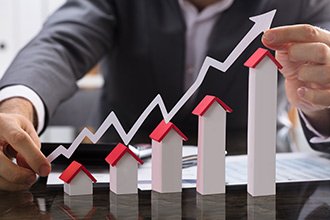 With the U.S. Federal Reserve eyeing another potential interest rate cut, income investors are struggling to find ways to earn strong returns on their capital.
The 10-year U.S. Treasury interest rate recently slumped to 1.95%, its lowest levels in three years, last week…
Now, with equity investors demanding that the Fed cut rates, we can expect interest rates to fall even further.
Did You Catch This? Serial entrepreneur Neil Patel reveals what it takes to become the world's next angel investor. Click here to watch…
One way for investors to make income is to focus on alternative assets that can provide a combination of strong yield and price appreciation upside.
Real estate investment trusts (REITS) provide that sort of protection and upside due to their structure and reliance on strong cash flows.
However, choosing the best REIT can be a challenge for investors. With more than 511,000 properties owned by the 1,100 registered REITs across the country, investors need a way to break down all their options to one single number.
For us, we recommend using the Money Morning Stock VQScore™. Today, we implemented our system to identify the top REIT to buy in July 2019.
Roughly 80 million Americans own REITs in their retirement accounts or through some other form of investments. These investments offer investors strong cash flow, a variety of tax benefits, and access to some of the top money managers in the country.
But finding the best REIT to own remains the challenge.
The Money Morning Stock VQScore weeds through the hundreds of different options. Derived from our proprietary valuation system – the VQScore system tracks the most profitable public market REITS and rates each with a figure from 1 to 4.
The higher the number, the more likely this REIT is to break out in the future and deliver huge upside to investors.
The Best REIT to Buy Now