We've searched the top penny stocks in July 2019 and found the one with the most breakout potential.
And the breakout potential in penny stocks can be hugely profitable.
Bonus:
Want to know how to find penny stocks with the most profit potential? Download our quick tutorial, 5 Steps to Penny Stock Trading Success – it's free! click here now.
One week in June, Insys Therapeutics Inc. (OTCMKTS: INSYQ) was the top penny stock. It climbed only $0.13 per share - but remember, penny stocks sell for $5 or less, by the U.S. Securities and Exchange Commission's definition. So at those prices, even small moves can mean big upside for stockholders. In fact, that $0.13 per share translated to 105% growth in the stock price.
Now, of course, investors should remember that penny stocks can swing down by the same amount as well. Penny stocks are a risky asset class, and only investors with strong risk tolerance should invest in them.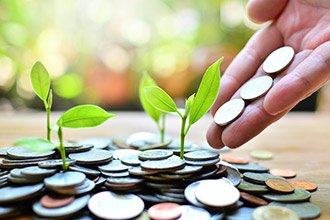 But INSYQ was not the only penny stock that gained that week.
Take China Internet Nationwide Financial Services Inc. (NASDAQ: CIFS), which rose by more than 77% - or Moneygram International Inc. (NASDAQ: MGI), which jumped over 68%.
All impressive, right? But our recommendation for the top penny stock to buy in July 2019 could rise 92% from its current levels.
Did You Catch This? Serial entrepreneur Neil Patel reveals what it takes to become the world's next angel investor. Click here to watch...
To help us find the best penny stocks to buy, we use the Money Morning Stock VQScore™ system. It measures the earnings potential of thousands of stocks and then provides a rating for each.
Our current top penny stock pick has a VQScore of 4.75, the highest possible. So the time to buy it is now, while there is potential upside of 92% still on the table.
The Top Penny Stock to Buy in July 2019