The United States is the world's top producer of natural gas, and it's pumping out more now than ever before. In fact, the country is pumping out so much natural gas that it's creating a problem.
But also an opportunity...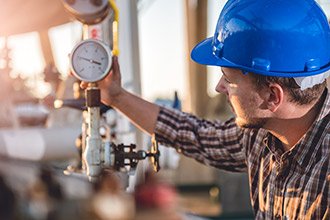 Producers can't get their gas to users due to a lack of pipeline infrastructure. According to The Wall Street Journal, drillers in West Texas are even burning off excess natural gas because they don't have any way to transport it.
The problem hits close to home, too. In the New York City area, utilities stopped accepting new natural gas customers because they simply don't have enough gas to serve them.
Earlier this year, the Consolidated Edison Company of New York Inc. (NYSE: ED) announced a moratorium for new natural gas connections in most of its Westchester County service area. They created a waitlist for customers should capacity and demand equalize in the future.
Needless to say, this is an unacceptable condition for customers and utilities, alike.
There are two big reasons for the natural gas boom. The first being that, while not a renewable source of energy, natural gas is a much cleaner fuel than oil or coal. That means it's being used for both home heating and cooking. And power plants are running on natural gas instead of coal now, too. The second reason is that there used to be no way for drillers to store gas. As technology has evolved, especially with fracking, the United States was able to produce more natural gas than it ever has.
THE ULTIMATE OIL PLAY: 548% in potential profits from a potentially endless stream of oil royalty checks designed to get bigger and bigger. Learn more...
That led to the country producing a record amount of natural gas, but the pipelines needed to deliver it are either too old, too small, or in the wrong places to service the population.
But this has turned out to be a profit opportunity for investors who know where to look...
This Natural Gas Stock Is Set Up for Profit