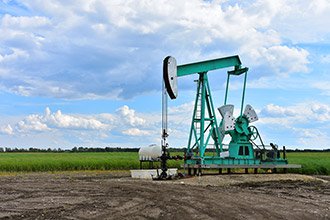 Historically, the market has followed the Federal Reserve.
But today, the Federal Reserve follows the market.
Of course, the market is throwing a tantrum with that newfound power dynamic.
Wall Street experts want a rate cut, and if it isn't delivered, they start selling.
That selling happened at the end of last year, when the Dow dipped more than 15% in December alone. That action was rewarded with more dovish policies from the central bank in 2019.
And it's not just stocks that are going higher.
All asset prices including crude oil are lifted by easy money central bank policy.
For oil prices, it was smooth sailing up until April, when WTI crude prices peaked near $65.
Low inflation numbers are not helping matters and have further strengthened the call for dovish policies.
THE ULTIMATE OIL PLAY: 548% in potential profits from a potentially endless stream of oil royalty checks designed to get bigger and bigger. Learn more…
Dovish statements are not enough.
A full-blown rate cut is now demanded.
Of course, a strong jobs report for June threw a wrench into those plans.
With the market trading at historical highs and economic data adequately positive, the Federal Reserve may not deliver the goods.
Naturally, that led to another "tantrum" by the market. Just when you think you've figured out which direction prices are moving, they whipsaw the opposite direction.
Now that it looks like the Fed will cut rates, oil prices are rallying nearly 4% today alone.
And there are even bigger catalysts on the way.
The International Maritime Organization (IMO) is implementing new rules with respect to international shippers. Tankers in 2020 will be required to lower sulfur specifications for bunker fuels used to power engines.
This new regulation will immediately increase demand for low-sulfur fuels by an estimated 2 million barrels per day.
That coupled with the current market makes the stock we have for you today an excellent buy.
Here it is…
The Best Stock to Buy Now to Profit from Oil Volatility