In 2018 alone, global sales of plant-based meat hit a staggering $19.5 billion. But that wasn't news to us.
We've had plenty of reasons to find profit potential in this industry, but a new report shows this industry is about to get a major new catalyst.
Money Morning Executive Editor Bill Patalon recommended one of the plant-based meat industry's leading stocks months before Wall Street ever picked up on it. And thanks to his advice, Bill's followers have already made a cool return of over 145%.
The Beyond Meat Inc. (NYSE: BYND) stock price has pummeled every Wall Street expectation in its path, currently standing 35% above the highest analyst target for the year. And it's not slowing down anytime soon.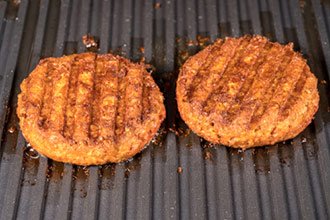 In fact, one report suggests the market for plant-based meat products could balloon to nearly $28 billion - or a 44% growth in annual sales - over the next six years. Beyond Meat will take a big piece of that.
But it gets even better.
A recent report shows that we've been underestimating the potential of plant-based meat.
And this could be the biggest catalyst the industry will ever see...
Where Plant-Based Meat Is Going Next