The stock market is flying high right now, with both the Dow and S&P 500 hitting record highs. And the S&P 500 crossed the 3,000-point milestone for the first time ever on July 10.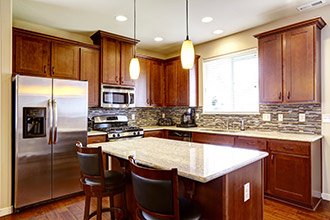 In spite of the success - or maybe because of it - investors and analysts are cautious about the near future.
The Fed is prepared to lower interest rates for the first time in more than a decade. Cutting interest rates typically boosts stock prices, but it is also indicative of economic weakness. And it can lead to serious trouble for the stock market if inflation starts to rise.
As a result, there's plenty of debate over whether to be bullish or bearish on stocks right now.
But for us - and for you - it doesn't matter.
Because we've got a stock pick today that you can keep in your portfolio for years, riding the upswings and holding strong during the downswings.
That's because its products sell through multiple channels and remain in demand in any economy.
During the economic downturn following the 2008 financial crisis, for example, this company benefited from increasing its market share while its competitors lagged. It even launched a whole new product line in 2010 to take advantage of new buying trends, while other businesses were shying away from new ventures.
So even if the stock market loses its momentum, this pick would still be one of the rare "buys" out there. In fact, it could even come out stronger for it.
Watch Now: Robert Herjavec is helping everyday Americans discover the next Uber. Click here now...
If the rally continues, though, you can expect this stock to beat the rest of the market by a wide margin.
That's because nearly every metric suggests this pick is undervalued. By at least one calculation, its current share price is less than half its fair value.
No wonder our Money Morning Stock VQScore™ system just gave it a top score.
This is a stock you'll want to grab right away and hold onto for years to come...
Boom or Recession, This Small-Cap Stock Is a Great Buy
Join the conversation. Click here to jump to comments…
About the Author
Stephen Mack has been writing about economics and finance since 2011. He contributed material for the best-selling books Aftershock and The Aftershock Investor. He lives in Baltimore, Maryland.