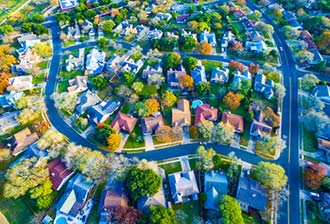 The U.S. government recently issued a stunning order to Fannie Mae and Freddie Mac:
The two federal mortgage giants must distribute a large chunk of the staggering $72 billion pool of money across America.
It's an enormous sum – and it's being paid out right now.
The U.S. government just used an obscure part of Public Law 99-514 to open up a $72 billion pool of money.
The law itself was one of President Reagan's far-reaching tax overhauls to make the mortgage system simpler and fairer. At least back then, that's the part most Americans knew about.
Squeezed into Title VI of this law was the legal framework for a simple tax election that's been overlooked for decades.
In fact, it was almost forgotten about until it was used to initiate the "Mortgage Reimbursement Checks."
It stipulated that valuable real estate assets could be pooled into a single entity.
The dense legalese used in this Public Law makes it hard to follow, I know.
Which is why it was most likely passed over by most at the time.
But today it's a game changer.
See, this law was overlooked until the FHFA finally ordered Fannie and Freddie to use it to open the floodgates and allow $72 billion to flow across America. It's the reason we have "Mortgage Reimbursement Checks."
Who is the FHFA? Well, that's short for the "Federal Housing Finance Agency."
It was established by the Housing and Economic Recovery Act of 2008.
And it has a strict mission from Congress to help provide resources to folks affected by the 2008 crisis.
But while everyday Americans can collect these paydays, most folks don't know about them. The reason why is simple…
The "checks" haven't been advertised on TV, radio, or even in the newspaper.
The only place you would probably have discovered them is by stumbling across obscure press releases in corners of the web.
So let me be clear, because this may be the only time you hear it:
The FHFA just used that Reagan-era law to swing the doors wide open to this incredible income stream that ANY American over 18 can collect from, right now. And the paydays so far are staggering…
John Melvin enjoys what works out to be monthly average payments …
Eric Brown, from Florida, picks up $2,774 a month…
Christopher Ingle, from Illinois, collects $3,196 a month — or more than $38,000 every year…
Craig Cameron from Connecticut receives $6,367 a month, or over $70,000 a year…
And Jeff Hackett enjoys a staggering $79,831 every year.
Of course, these folks are getting some pretty nice checks, where the payouts may be larger than average. But one of the greatest parts of "Mortgage Reimbursement Checks" is that you're in control of exactly how large your payouts will be.
You can get started with a small investment and enjoy a healthy payday each month on average. But the more you put in, the more you get paid.
Here's everything you need to know…
Follow Money Morning on Facebook and Twitter.