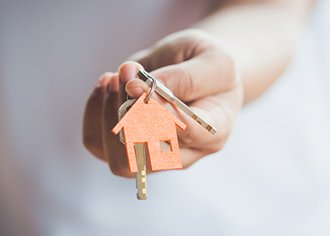 Today, we're happy to introduce Money Morning expert D.R. Barton, Jr.
If you've seen any of his weekly appearances on FOX Business Network or CNBC, you know he's passionate about helping everyday people grow their wealth by understanding what's going on in finance and politics.
So those folks can achieve financial freedom for themselves.
And recently, he uncovered "Mortgage Reimbursement Checks."
He found that Fannie Mae and Freddie Mac are paying billions of dollars every year to the federal government – up to $59 billion in some cases.
His first thought was "wow!" And his second was "How can everyday Americans like ME and YOU take advantage of this?"
He went to work searching for the answer.
He looked through government reports. Legal documents. Even searched through Freedom of Information requests.
But he still came up short.
It looked like the government was keeping this one all to themselves.
Of course, he didn't give up his hunt for lucrative income streams.
That's when he heard the FHFA had ordered Fannie Mae and Freddie Mac to distribute $72 billion across America.
He discovered that the Reagan-era law had just blown the doors wide open to this staggering income stream for everyday Americans to collect "Mortgage Reimbursement Checks."
He also got to see firsthand just how lucrative these rare and exceptional checks can be…
He saw how Louise Lafferty, who now has plenty of cash to treat her daughters, collects $21,744 every year…
How Mike Sanders, who's spent most of his life in Ohio, picks up a life-changing $36,120 a year…
And how Peter Graham, a father of six – yes, six – can now treat his family whenever he wants to because he picks up a massive $139,419…
All it takes is just 10 minutes to get set up, and then…
Your checks will arrive on "autopilot."
It's so easy – you even get to choose whether your payouts are delivered to your mailbox or to your bank account.
Here's everything you need to know…
Follow Money Morning on Facebook and Twitter.