Make no mistake: This is an irrational market right now. Stocks are hitting all-time highs while the Fed is all but predicting a recession.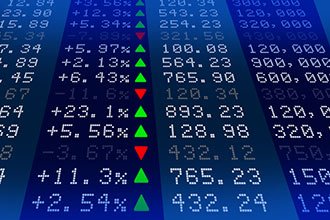 The trade spat with China, tensions with Iran, lingering Brexit, and the Fed's next move are all giving both bulls and bears headaches. The good part of all of this uncertainty is that it creates tremendous opportunities for clever traders.
The important point to consider, whether the market is jumpy or boring, is that we make money by buying value and selling when that value is realized. Put another way, we buy low and sell high.
Don't roll your eyes at the overused market cliché. Even though it's easy to say, it's the essence of what we are trying to do.
And there's nothing like a jumpy, uncertain market to make that even easier.
You see, the irrationality leads to some stocks getting mispriced, creating savory opportunities for traders like us. That's where stock pickers can make a killing while the passive index followers get left behind.
Here's what's going on – and how you can make 200% gains off of one trade. Just wait until you see this stock's chart…
"Dow Theory" Holds the Key
More than a century ago, Charles H. Dow, one half of the Dow Jones moniker, laid out a theory about trends in stocks. If you know the major trend – in other words, if this is a bull market or bear market – you are way ahead of the game. All you have to do is select stocks that are in tune with that primary trend.
There is much more to the theory, but the part on which most investors focus is the interplay between the Dow Jones Industrial Average and the Dow Jones Transportation Average. If one of the averages hits a new high and the other trends up, then the market as a whole is trending up. After all, if companies that make the goods and the companies that move the goods are doing well, then the economy as a whole must be in good shape.
7-Day Cash Course: With the secrets in this video series, you could potentially start collecting anywhere from $1,190, $1,313, and even $2,830 in consistent income – each and every week. And it can be yours for only $1…
But what's happened this time is different. While the Dow Jones Industrial Average just hit an all-time high this week, the Dow Transportation Average continues to badly lag. That's a hard pill to swallow.
That's a sign the market is a bit "irrational" right now. More importantly, it's a sign the transportation sector is facing a bearish trend that's being masked by the stock market's overall highs.
It just goes to show us that the market is a market of stocks and not a unified stock market. Some sectors can do very well while others struggle. And there is nothing wrong with making money on those sectors as they rise at the same time we make money on the weaker sectors as they fall.
That's exactly what we're going to do today with one of the best stocks to short.
We'll show you how to take advantage of the market's irrationality and cash in on the transport sector's slowdown.
And when you see this chart, you'll know exactly why it's such a big opportunity…
A Bearish Trade Opportunity