Do you know Robert Herjavec?
Would you like a shot at pocketing enormous windfalls?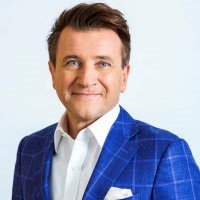 If you answered yes, Robert Herjavec has some great news.
He's launching a nationwide initiative to identify the next generation of angel investors.
You can find out more about it by just clicking here…
You've seen how lucrative his deals can be. Here's your chance to experience these life-changing opportunities for yourself.
Thanks to a recent law passed by Congress, it's finally possible for all Americans to become angel investors. You don't need to be rich. You can start investing in deals with $50 if you want.
So he's teamed up with one of the best in the business: Neil Patel. And he's a guest host for an online training boot camp that you're invited to now.
It's 100% free to attend.
You'll even receive the details on two exciting deals that could have incredible upside.
Follow Money Morning on Facebook and Twitter.