Anheuser-Busch InBev (NYSE: BUD) dropped what would have been the biggest initial public offering (IPO) of 2019 last Friday.
But don't be fooled - even though the $9.8 billion IPO on the Hong Kong exchange fell through, AB InBev stock is still a major breakout candidate.
The company blamed "prevailing market conditions" for the suspension of its bid to list on the Hong Kong Stock Exchange (HKE) - which was even greater than Uber's $8.1 billion in May.
The Hong Kong IPO was supposed to fuel expansion in China with its Asian subsidiary, Budweiser Brewing Co. APAC Ltd.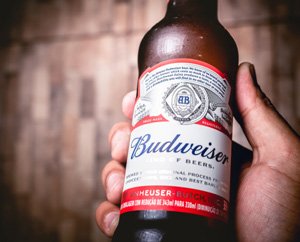 But potential demand for IPO shares was weaker than predicted, so AB cut the IPO price. Some investors threatened to pull out as a result, and AB called it off to avoid a backfire.
Bloomberg cites BUD's growing competition in the region. Craft beverages are out-trending traditional beer in China, and competitor Heineken NV (NYSE: HEINY) just struck a deal with China Resources Beer, a state-owned brewer.
AB executives saw the millions of drinkers they serve in China and believed an IPO would reinforce growth. And considering this IPO would bring HKE significantly closer to leading the worldwide IPO market, company bankers agreed it made sense.
This, and the AB stock's success on the New York Stock Exchange, led it to push its high target up from $6 billion to $10 billion before the IPO date.
So it appears AB InBev may have overestimated institutional demand in Hong Kong and demand for Budweiser in China.
It was too little, too late when it offered to price shares at the lower end of the HK$40 to HK$47 range. Funds were threatening to pull out hours before the IPO, and Anheuser-Bush InBev was forced to call it off.
You Have to See This to Believe It: America's favorite "shark" debuts the Angels & Entrepreneurs Summit. Watch now...
An immediate 3% drop in AB InBev stock followed the announcement.
And from reading the above, most would think Budweiser was running off with a tail between its legs.
But on Monday, BUD stock started rising again. In fact, it recovered completely... and more.
From its low of $85.42 on July 12 (Friday), the stock climbed up to $88.72 in less than a week's time - a 3.8% jump.
Those sound like meager gains, but when you consider the AB InBev stock is up 32% since the start of 2019 - beating the S&P 500 - you start to get a different story...
And when you see analysts projecting 16.5% more growth for the year, for total growth of 48.5%, you get a little more hopeful...
But when you see the ace BUD has up its sleeve... you become a full-fledged optimist.
You see, there are two ways to look at a failed IPO. One is that the company overestimated institutional demand.
"Option B" is that institutional investors are underestimating the company.
Today, we'll show you why the answer is option B - and why that means a big opportunity for you.
It's not just the analyst projections of 70% gains this year, and it's not just the perfect Money Morning Stock VQScore™ of 4.15 telling us BUD is poised for breakout gains.
It's this...
The Ace Driving Up AB InBev Stock
Join the conversation. Click here to jump to comments…
About the Author
Mike Stenger, Associate Editor for Money Morning at Money Map Press, graduated from the Perdue School of Business at Salisbury University. He has combined his degree in Economics with an interest in emerging technologies by finding where tech and finance overlap. Today, he studies the cybersecurity sector, AI, streaming, and the Cloud.