There's a good chance that every day you have as many as six interactions with one company before you even get to work.
And no, we're not talking about Facebook Inc. (NASDAQ: FB) or Alphabet Inc. (NASDAQ: GOOGL), or any of the big-name tech stocks.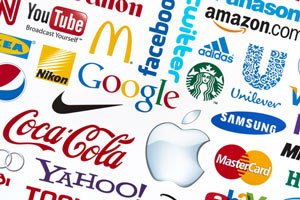 It's a small-cap stock you've probably heard of.
Its products and services are on display on the branded t-shirt you wear during your morning workout.
Or on the shampoo bottle in your shower.
Or on your credit card you use to buy a coffee and a newspaper.
Or in the print on that newspaper.
Or on the billboard you pass on your way to work.
Or even on the dashboard display in your car.
Many of the world's largest companies rely on this firm's design expertise to deliver their messages to the world.
Watch Now: Robert Herjavec is helping everyday Americans discover the next Uber. Click here now…
In fact, this company's work is so ubiquitous, it can be found on about 2.5 billion devices around the world.
Best of all, because it's a small-cap stock with a low profile, sometimes it slips under Wall Street's radar. Which is exactly what's happening now.
That's why it just got a top score from our Money Morning Stock VQScore™ system.
That tells us that right now is your chance to get this outstanding long-term buy at a steep discount…
This Company's Ability to Adapt Has Kept It in Business for 132 Years, and It's Ready for Another Resurgence
Join the conversation. Click here to jump to comments…
About the Author
Stephen Mack has been writing about economics and finance since 2011. He contributed material for the best-selling books Aftershock and The Aftershock Investor. He lives in Baltimore, Maryland.