The reason traders just can't use news to beat the market is because the market already knows about it. You might think that buying a stock ahead of what analysts call a very strong and promising earnings report is a good idea, but so do thousands of other traders. That means it's already priced into the stock.
And it doesn't matter what the earnings end up being. If everyone thinks they will be good, they will buy stocks or options ahead of the news.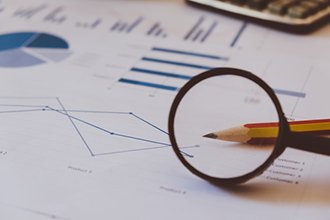 Either the bulk of the move happens before the earnings announcement or, heaven forbid, the company misses its expectations. In both cases, the result is usually not pretty.
Fortunately, you can profit from others who are chasing a quick buck based on news reports or expected earnings.
Money Morning's options trading specialist, Tom Gentile, reasons that even if you're right and the stock goes up, the options contract might have been so expensive that your gains are limited.
Tom says trying to plan an options trade around an earnings call could backfire. Instead, he has a better plan based on historical patterns around earnings.
Here are the three factors you need to know to build a successful trade during earnings season.
And the best part is you don't need to worry about how good or bad an earnings call goes…
Profiting from Earnings Patterns of the Past
Tom looks at three factors surrounding earnings for each stock he wants to trade. And if there is a pattern – any degree of consistency – with how the stock, the options, and the company behave around the earnings announcement, then he can trade accordingly.
$1 Cash Course: Tom Gentile is offering a rare opportunity to learn how to amass a constant stream of extra cash – year after year. And he's going to teach you how to do it entirely on your own. Learn more…
Here they are:
What did the price of the stock do before and after earnings?
What did the price of the options do before and after earnings?
Does the company beat or miss its earnings estimates a lot?
For example, take a stock where the share price tends to rise before earnings, the price of the options tends to rise ahead of earnings, and the company tends to beat analyst estimates. We can build a strategy around that to make money, and we don't need to pay for an overpriced contract or hope the company's earnings call is a hit.
Rather, if we know that the price of the stock moves up into earnings and the price of the option moves up before earnings, then we can buy ahead of the report and get out just before it is released.
In other words, we're selling before the earnings call to profit from historical patterns instead of hoping the call will go our way.
It is the perfect strategy with high odds of making some big money. Tom's found options that have surged 80%, 100%, and even over 500% during the run-up to earnings season.
And he's got another stock that landed on his radar…
This Stock Fits the Earnings Season Trade Strategy