Even the biggest, most successful companies have to adapt over the course of decades.
And that can be a huge opportunity for investors who buy shares at the beginning of a new growth phase.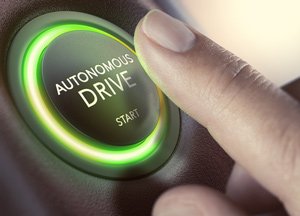 That's the case with the tech stock we're bringing you today, which is one of the most recognizable brand names of the Information Age.
But it's a brand most people associate with desktop and laptop computers. Not with driverless cars.
That's about to change. Because beginning about five years ago, company executives decided to make a big shift in priorities.
The computer-based business didn't go anywhere: In fact, sales are still growing.
But the company has made a push into more ambitious markets, like data centers, cloud computing, and the Internet of Things.
And yes, driverless cars.
That's a market Allied Market Research projects to be worth $556.7 billion by 2026, up more than tenfold from this year. And this tech giant now stands to win a large share of that growth.
In fact, thanks to a key acquisition and heavy investment in research since 2017, this may now be the top driverless car stock in the market.
Watch Now: Robert Herjavec is helping everyday Americans discover the next Uber. Click here now…
It's been able to leverage existing technologies in its portfolio – like semiconductor chips and wireless communication – to create turnkey driverless systems for automakers.
And while fully autonomous vehicles are not quite road-ready yet, this company is already producing autonomous features for cars currently in production.
If you're looking for another reason to buy, this stock also just got a top score from our Money Morning Stock VQScore™ system.
That tells us that if you wait until you see driverless cars everywhere you look, you'll have missed your best chance.
The time to buy this tech leader is right now…
This Tech Stock Sprinted into the Lead for Driverless Technology in Just a Few Short Years
Join the conversation. Click here to jump to comments…
About the Author
Stephen Mack has been writing about economics and finance since 2011. He contributed material for the best-selling books Aftershock and The Aftershock Investor. He lives in Baltimore, Maryland.