If you were only to watch financial television, you would think that the U.S. economy is doing quite well. But that's not exactly true.
According to the Federal Reserve, the U.S. factory sector declined in the three months ending in June. That was also the second straight quarterly decline.
In other words, an essential part of the economy is already in recession.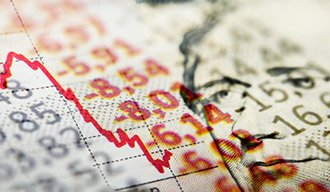 The accepted definition of a recession is two consecutive quarters of contraction in the economy. Based on this, the manufacturing sector is already in recession. And with the continuing trade war with China and a global economy so weak, it should really not be that much of a surprise. The European Central Bank announced today that it was going to deliver more accommodations with rate cuts and additional asset purchases, a sure sign of global weakness.
Now, we aren't suggesting investors panic or even drastically trim their stock holdings, but we do think it is another warning sign for everyone to heed. This decade-long economic expansion won't last forever.
And being one step ahead of the curve is the surest way to protect your money and profit from what happens next.
Today, we'll show you the recession warning signs we're seeing, including how to play them to maximize your returns…
These Are Signs of the Next Recession
There are more signs that the economy may be nearing a recession, or at least a significant slowdown, than the manufacturing sector's recession.
The most well-known is the inverted yield curve. The yield curve is simply the level of U.S. Treasury yields across the maturity spectrum. That ranges from three-month T-bills to 10-year notes to 30-year bonds.
YOU KNOW IT IN YOUR GUT: Look at how things are going. Financial turmoil is coming just around the corner, maybe just a few months away. Click here…
Typically, the curve slopes upward. That means short-term yields are lower than intermediate-term yields, which are lower than long-term yields. That's normal because investors are paid to take more risks by having their money locked up for longer periods of time.
However, since December of last year, the upward slope has gotten a little funky. And in late March 2019, three-month yields actually moved higher than intermediate yields. That's a sign investors were quietly fleeing to safer assets like long-term bonds, driving down yields. This got many pundits up in arms, but so far, it has not taken much of a toll. In fact, since this happened, the S&P 500 set no less than eight new all-time highs.
Nobody says that a yield curve inversion leads immediately to a recession, but we should watch to see if it inverts further. That would bolster the recession argument.
Another indicator many pundits watch is the New York Fed recession probability model. Right now, it shows a historically high 30% chance that a recession will occur within 12 months' time. That's about where it was in early 2007, ahead of the financial crisis of 2008.
While there are many similar indicators, a key one to watch is the ISM (Institute for Supply Management) Purchasing Managers Index (PMI). In June, it fell to 51.7 from 52.1 in the previous month. Anything above 50 indicates expansion, but the trend here seems to be lower. And June's reading was the weakest level since October 2016.
As you can see, many of these indicators are weakening, but they are not in the danger zone right now. The fact that investors still feel very good about their situations – and money-losing companies such as Uber Inc. (NASDAQ: UBER) and Beyond Meat Inc. (NASDAQ: BYND) can go public at nosebleed valuations – tells us that the market is still humming along.
Any real bumps in the economy can take them by surprise, so it is a good idea to shore up your portfolio for what might be heading our way.
Here are three ways you can prepare for the coming recession right now without sacrificing upside…
Preparing for a Stock Market Pullback