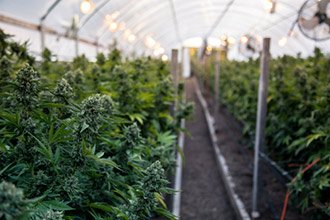 At Money Morning, we always preach finding value in the markets. But not every investor thinks alike. After all, the real value of a stock is the price someone else is willing to pay for it.
At times, there are numerous factors that determine valuation beyond just fundamentals.
I recall studying valuation in business school.
I spent a week or more intensely researching American Airlines Group Inc. (NYSE: AAL) in order to calculate its worth.
After proudly submitting my work thinking I had nailed the price based on applying discounted cash flow analysis, I was stunned when my professor promptly tossed my work into the circular file.
"The value of a stock is the price someone else is willing to pay for it" he chortled.
I will never forget those words or that lesson.
Watch Now: Robert Herjavec is helping everyday Americans discover the next Airbnb. Click here now...
While we may have our suspicions, one may never really know why a stock goes up or down in value at any given moment in time.
It really all comes down to supply and demand, accompanied by a catalyst.
Catalysts can be any number of things, including a new product development, a merger, trends, etc.
One of my favorite catalysts is when a stock gets uplisted onto a popular stock exchange like the Nasdaq.
Sign up for SMS so you never miss special events, exclusive offers, and weekly bonus trades.
There is roughly $20 trillion of capital on the Nasdaq exchange ready and willing to be deployed toward attractive investment ideas.
Back in the "dot-com" craze, trading on the Nasdaq was coveted and revered by investors. Such a listing resulted in access to a much larger market and thus many more potential buyers of shares.
How valuable is a listing on the Nasdaq?
One way to answer the question is to look at the opposite. What happens when a company is delisted from the Nasdaq?
A 2008 study by the Fisher College of Business calculated that a delisting from the Nasdaq had an immediate loss in value of 19%.
That makes sense. A delisting from an exchange usually occurs when there is a violation of listing requirements or a substantive change in the financial position of the listed company.
The flip side, though, is true as well.
When a new company is listed on the Nasdaq, there is positive momentum that may exceed the negative momentum of a delisting.
Of course, a stock can only go down to zero, while the upside is infinite.
In the marijuana space, many companies have no choice at the moment but to list on what are known as the "pink sheets."
The lack of liquidity in these markets creates wider spreads and greater volatility in pricing.
But as soon as a company is uplisted to the Nasdaq, everything changes. And none of that has to do with the underlying business fundamentals.
Large institutions like mutual funds or pensions have strict guidelines for investing in stocks, including where a stock trades or market capitalization.
Pink sheet stocks tend not to qualify. Plus, pink sheet stocks tend to be quite small in size.
This severely limits the number of buyers in a stock listed on the pink sheets.
Remember, it's that large pool of buyers that will ultimately bid up the share price.
Thus, a new listing on the Nasdaq will likely see a significant increase in value once shares begin trading on the large exchange.
One way to view this impact is to look at stocks that are added to a particular index, like the S&P 500.
Huge index funds are mandated to buy a stock when added to the underlying index of the fund.
Once announced, shares usually jump 5% to 10% or in some cases, even more.
The same is true when a pink sheet stock is added to a large exchange like the Nasdaq.
Today, we have one cannabis stock that is likely to be uplisted to the Nasdaq very soon...
This Marijuana Stock Could Soar Once It Hits the Nasdaq