Since its IPO in May, Beyond Meat Inc.'s (NASDAQ: BYND) stock has rocketed 384% higher. With its surging popularity, it's no surprise Beyond Meat has gained another partner.
And the deal is making both stocks worth owning right now.
Beyond Meat's insane growth is largely due to consumer curiosity in plant-based meat. But it's also because of its marketing tactics.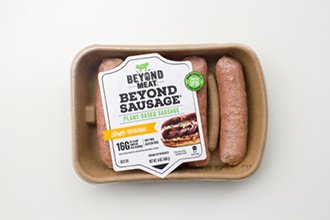 Beyond Meat doesn't tell people what to eat. Rather, it challenges their definition of meat.
And with Beyond Meat's success, companies all around the world want in. The plant-based meat market is already worth $12 billion. But over the next decade, MarketWatch says it'll soar to as high as $140 billion.
Beyond Meat has already secured partnerships with companies like Del Taco Restaurants Inc. (NASDAQ: TACO), Tim Hortons Inc., and 1933 Industries Inc.'s (CNSX: TGIF) TGI Fridays.
Now, Beyond Meat is adding another major fast-food player to it is partnership roster. And it's an excellent way to profit from the growing plant-based meat market.
Live Now: Robert Herjavec is helping Americans find new ways of investing to create generational wealth. Click here to watch...
This firm has been around for 41 years. It's making plenty of cash, too. In 2019 alone, it's already made $52.3 million in net profits. Plus, it offers a solid 1.82% dividend yield.
And with its latest deal with Beyond Meat, its profits could rocket higher.
Check out why Beyond Meat's latest partner is a buy below.
Beyond Meat's Newest Partner Is a Staple American Chain
Join the conversation. Click here to jump to comments…
About the Author
Daniel Smoot is a Baltimore-based editor who helps everyday investors with stock recommendations and analysis. He regularly writes about initial public offerings, technology, and more. He earned a Bachelor's degree from Towson University.