Some of the biggest gains in the stock market don't come from buying the next unicorn IPO or biotech breakout. While it's certainly nice to do, professional traders don't rely on these uncommon superstars. In fact, some of the most profitable stocks for traders are the biggest losers…
As long as a stock moves – up or down – we can make money from it. And just last week, Money Morning Quantitative Specialist Chris Johnson found such a play. The wrinkle is that he thinks the stock will make a big move to the downside.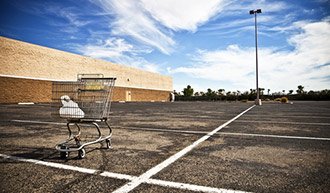 And we're going to buy put options on it.
We'll get to the stock in a minute, but first it is important to tell you that buying puts is not the same as shorting a stock. Shorting, or selling a stock short, is simply the act of selling first and buying later.
The problem is that shorting stocks comes with unlimited risk. While it may seem to be a glamorous endeavor carried out by famous Wall Street tycoons, the risk is far too high for individual traders.
However, the concept for trading puts is still the same. We profit if the share price goes down, except our risk is limited to the cost of the trade.
That's why put options are ideal.
Here's how they work – and how we can use them to profit off of one of Wall Street's biggest clunkers…
How Put Options Work
Put options give the holder the right, but not the obligation, to sell a stock at a specific price – called the strike price – by a specific date. The option costs a small amount of money compared to an equivalent amount of stock. And if the stock does fall, the potential gains are multiplied.
7-Day Cash Course: With the secrets in this video series, you could potentially start collecting anywhere from $1,190, $1,313, and even $2,830 in consistent income – each and every week. And it can be yours for only $1…
Let's say that a stock currently trades for $60 per share, and you short the stock. If the stock falls from $60 to $55, you make $5 per share, or 8.3%, minus commissions.
However, if you buy a put with a $55 strike, you might pay $1 plus commissions. If the stock falls to $55, you make $4 profit ($5 minus the cost of $1). That's a 400% gain.
Of course, that is a simplified explanation, and there are other factors involved. Still, you can see how much leverage you can get with options.
Most importantly, your total risk is what you paid for the option. If you short the stock, your risk is technically unlimited, as the stock could rise indefinitely.
That's why we're going to use the power of put options to profit from one of the worst stocks on Wall Street…
This Stock Is Heading Down – We're Profiting the Whole Way