On July 31, The New York Times says the Federal Reserve cut interest rates for the first time since 2008 to boost economic growth.
Even though the economy may be near the end of its current bull run, central banks around the world are ready to offer rate cuts and stimulate businesses and consumer spending.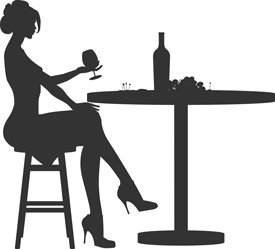 With unemployment rates remaining at record lows, the market anticipates that consumers will continue to spend the money they're earning on discretionary items like travel and retail.
And with extra cash in consumers' pockets, you could also see an increase in public outings like going to amusement parks or the movies.
In fact, our picks for the three best stocks to buy now could see a breakout rise in profits from this increased spending. And our Money Morning Stock VQScore ™ has brought them to us from a surprising sector - the restaurant industry.
Here's why the best restaurant stocks have been on fire this year and why they're great investments now that rates have been cut.
Restaurant Stocks Are Soaring in 2019
Restaurant stocks have been crazy hot in the first half of 2019. In fact, this sector's six-month average return was 25.2%, which beats the S&P 500's returns of 18.2%.
The restaurant industry's explosive year is a result of new partnerships with delivery services like UberEats, GrubHub, and DoorDash. And that's because it has enabled them to expand both their customer base and margins.
Morgan Stanley (NYSE: MS) says 11% of all restaurant sales will come from food services by 2020.
So, figuring out which companies have the best stocks now in the restaurant sector is challenging. But that's why we've turned to the Money Morning Stock VQScore ™...
Best Stocks to Buy Now, No. 3: Nathan's Famous
Nathan's Famous Inc. (NASDAQ: NATH) is a New York-based restaurant company that owns and franchises restaurants under its brand name, which is "famous" for hot dogs.
And every year on July 4, Nathan's has an ESPN-televised hot dog eating contest for people all around the world. The event is hosted in Coney Island, New York and offers a $10,000 prize.
But Nathan's is more than just a famous hot dog brand that hosts an annual competition. It was founded over 100 years ago in 1916 and was incorporated in 1992. It sells a massive range of food products across 55,000 retail locations and franchises across the United States and 14 other countries.
Live Now: Robert Herjavec is helping Americans find new ways of investing to create generational wealth. Click here to watch...
While a small-cap stock that relies on hot dog-related products might seem like an odd buy, it's performing very well on the market. In fact, despite its most recent pullback from July's high of $102, the stock has grown 2,610% since 2000. And it's grown 25% in the last year.
This stock has a lot more growth ahead of it, too. In fact, its shares currently trade for $70.99. But it has a target price of $95. That's a potential 34% upside within the year. And it certainly helps that it has a solid 2% dividend yield.
Plus, this best stock to buy has a perfect VQScore of 4.75 - meaning we think it could rocket even higher.
Best Stocks to Buy Now, No. 2: Ruth's Hospitality Group
Ruth's Hospitality Group Inc. (NASDAQ: RUTH) has restaurant and franchise operations in over 150 steak houses around the world under the name, Ruth's Chris Steak House.
It was founded 40 years ago by Ruth Fertel, who had mortgaged her home for $22,000 in order to open a single restaurant in New Orleans.
Since then, it has grown to over 130 U.S. locations and 12 franchises in Canada, Mexico, Aruba, Hong Kong, Taiwan, and Tokyo.
And while it's not a cheap place to eat, its stock certainly is a bargain - making it one of the best stocks to buy.
Shares of Ruth's Hospitality are currently trading at a discount compared to its industry peers. Reuters says the industry average price-to-cash-flow (P/CF) ratio is 29.4, while Ruth's Hospitality's ratio is 11.2.
Shares currently trade for $20.93, but it has a target high price of $36. That's a potential 72% upside from today's price. Plus, it offers a 2.48% dividend yield to shareholders.
Ruth's Hospitality also has a VQScore of 4.45, making it another stock poised for even bigger growth.
But our No. 1 pick is even more exciting. In fact, it offers a 3.72% dividend yield to investors who buy shares today...
Best Stocks to Buy Now, No. 1
[mmpazkzone name="in-story" network="9794" site="307044" id="137008" type="4"]
Brinker International Inc. (NYSE: EAT) is one of the best stocks to buy now in the restaurant sector.
This is a Dallas-based company that owns popular chains like Chili's Grill & Bar and Maggiano's Little Italy restaurants.
It already owns 1,750 Chili's locations across the United States, and in July, it announced it had purchased an additional 116 locations.
But what makes Brinker an attractive takeover target is its P/CF ratio that's sitting at a staggeringly low 4.78.
Plus, the firm's strong cash flow enables it to reward investors with a 3.71% dividend yield - while the industry average is only 1%.
And since its consolidation is anticipated to continue for the next few years, Brinker has positioned itself to buy and sell locations within its portfolio as well as generate returns for investors.
Brinker International's shares currently trade for $40.70. With a target price range of $58, it could offer a great 43% upside. And with a VQScore of 4.75, it could rocket even higher.
But, if you're looking for more speculative investments, we've got you covered...
Anyone Can Become an Angel Investor with as Little as $50
Angel investing used to be off-limits to the average American... but Shark Tank's Robert Herjavec said it best during this live broadcast: "The walls have finally come down. You no longer have to be rich, famous, or powerful to become an angel investor!"
Congress has now made it possible for you to take advantage of these life-changing deals.
By becoming an angel investor, you can be right there - one of the first to invest in the next Steve Jobs, the next Bill Gates, or the next Elon Musk.
And because you're there at the beginning, the upside is infinitely greater.
For so long, regular folks have been locked out... but not anymore. Click here for details...