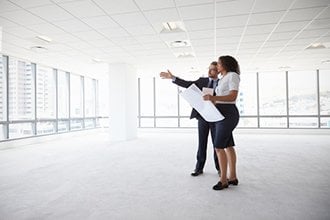 If you want to make money like the ultra-rich, you need to invest in real estate.
This asset class consistently outperforms the market and provides investors with steady cash flow, price appreciation, and peace of mind.
One of the best ways that ordinary investors who can't afford fancy hedge funds can tap into real estate is to own Real Estate Investment Trusts – or REITs.
Historically, this asset class outperforms in choppy markets (except a one-off event tied to real estate credit in 2008). However, in 1987, the 1990s, and the face of the dot-com bust, REITs delivered positive returns.
Since 1980, REITs have generated annualized returns of 11.61%, compared to just 8.39% for the S&P 500.
That might not seem eye-popping at first, but think about this… if you invested $10,000 in both back in 1980, you'd have $213,594 from the S&P 500 and $649,707 from REITs (more than three times the return).
You Have to See It to Believe It: Claim your stake in this 1,000x market phenomenon with just $50. Click here now…
It's also worth noting that REITs are typically undervalued against their net asset value, meaning they trade for less than their intrinsic worth. Whether this is due to misunderstandings by traditional investors or an unexplained phenomenon, it presents one of the rare opportunities to buy something for $.80 on the dollar.
Picking the best REIT to buy can be challenging. But that's where our proprietary Money Morning Stock VQScore™ gives us an edge…
You see, this algorithm tracks hundreds of REITs and assigns them a score from 1 to 4.9. The higher the score, the more likely this REIT will break out soon.
Today, we're discussing a REIT with a 4.9 VQScore that owns and operates a global collection of first-class real estate assets.
Its shares trade at two-thirds management's proclaimed net-asset-value, and it has one of the most experienced management teams in the industry.