The stock market just had its worst day of the year (Aug. 5) when the Dow plunged 767.27 points.
Investors looking for safety in bonds are out of luck, too. The current yield on a 10-year Treasury fell from an already-low 2% to just 1.6% after the U.S. Federal Reserve cut rates last week.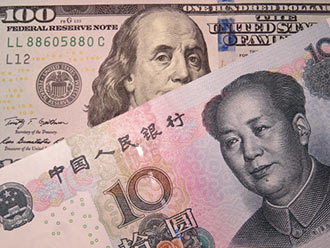 That's why the best dividend stock to buy could help you weather the storm no matter what happens next.
While Wall Street is panicking, Money Morning has found a stable U.S.-based dividend stock for you to buy right now. It offers a dividend yield as high as 4.4% - giving you added income even as the market bounces up and down.
Plus, the company has a history of strong performance during market downturns. While it dropped 35.16% during the 2008 crash, it fully recovered by 2012 and has jumped 136% since.
In comparison, its biggest competitor's share value dropped 44.4% in 2008. And it wasn't until 2016 that it recovered before dipping back down again - resulting in a 53.3% increase in value in the past 11 years.
So, this company not only weathered the 2008 recession, but also managed to grow its revenue every year since.
Even better, this dividend stock has growth potential.
It's at the forefront of the 5G revolution - the fifth generation of wireless technology that could make self-driving cars, remote robotic surgeries, and more a reality. And with its own 5G catalysts, this company's shares could see as much as a 60% boost in value within the year - momentum that could easily continue for the next decade.
So, with this company's strong history, high-yield dividend stock, major role in 5G, and expected growth, it's the perfect stock to not only ride the current volatile market, but also 5G's technological revolution.
Join the conversation. Click here to jump to comments…
About the Author
Daniel Smoot is a Baltimore-based editor who helps everyday investors with stock recommendations and analysis. He regularly writes about initial public offerings, technology, and more. He earned a Bachelor's degree from Towson University.