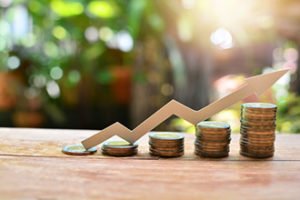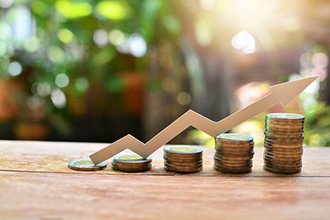 As a pure fundamental investor, I have struggled for many years with valuations in publicly traded stock markets.
While I pride myself on finding value no matter the overall high prices, it gets difficult when the markets are trading near all-time highs.
By comparison, I've always been struck by the variance in valuations in the private equity and venture markets.
Just watch the savvy angel investors you see on TV. They aren't interested in paying nosebleed prices.
Wouldn't it be nice to have the same power when negotiating to buy shares of Netflix Inc. (NASDAQ: NFLX)?
Unfortunately, the public markets don't work that way.
Watch Now: Serial entrepreneur Neil Patel reveals how to achieve the American Dream... for as little as $50. Click here...
Your investment in Netflix is competing with millions of other investors looking to buy shares at the same time.
The pure supply and demand equation of the stock market dictates the price paid for a stock.
There is no negotiation like you see in the private and venture markets.
As a result, valuations are significantly lower than what you see in the publicly traded universe. That's absolutely the biggest benefit to angel investing.
For startup companies, those valuations are even more attractive to investors - at least investors that have access to participating.
It used to be that such access was limited to the rich and famous.
Ordinary investors like us weren't invited.
No matter how much success you've had in the markets, it probably pales in comparison to what could be made from angel investing.
Just look at the example one of my former clients made on a venture investment that was only open to angel investors.
It all started in the middle of the financial crisis, when markets were a mess.
At the time, one of my former investment banking friends was working furiously to raise capital for a medical technology company called Tactile Systems Technology Inc. (NASDAQ: TCMD).
Needless to say, public markets were unavailable for Tactile, so it turned to angel investors like my former client.
Compared to opportunities in the public markets at the time, I urged my former client to buy.
His price?
How about $1 per share.
With the stock trading for more than $50 per share today, my client's only regret was that he didn't buy more.
Most investors think of angel investing in terms of stocks like Apple Inc. (NASDAQ: AAPL) or Facebook Inc. (NASDAQ: FB). But there are a large number of angel investing success stories like Tactile available for the taking.
Access is the key.
A decade ago was a different time. The market and economy was in disarray from the collapse in the housing market.
And there was no easy way for investors like my former client to access the private venture markets like the typical rich and famous angel investor.
Fortunately, times have changed, and the market is evolving.
The rules for investing in venture companies, whether it be a technology giant like Facebook or a smaller, lesser-known company like Tactile, are tilting in favor of the little guy.
How Does Angel Investing Work, and Can I Start with Just $50?