From July 29 to August 5, the Dow Jones Industrial Average and S&P 500 took their biggest weekly losses of 2019 so far - 5.8% and 6.2%, respectively.
Despite this, one of the best small-cap stocks to buy now could still pop for a 130% gain.
This is a stock that can carry investors through thick and thin - in fact, it already has.
The company actually managed to boost its market share in the wake of the 2008 financial crisis. While competitors were hoarding cash, these guys rolled out an entirely new line of products in 2010.
And that's part of what makes it a top small-cap stock to buy - this company's products are in demand no matter what the economy does.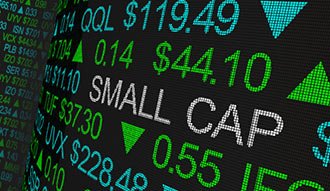 So even if the broad market averages continue to decline, we expect this stock to keep moving up.
And if the market performs well... that only means our top small-cap stock is poised to outdo them.
Plus, almost every measure used in stock market analysis shows this stock is selling below its value.
So you know the jump is coming. It's just a matter of when.
Watch Now: Robert Herjavec is helping everyday Americans discover the next Airbnb. Click here now...
And lucky for you, we've confirmed it's going to happen very soon.
Our proprietary Money Morning Stock VQScore™ system has helped us condense this stock's earnings power into a single number - a phenomenal 4.4 out of 4.9 - meaning that 130% gain is right around the corner.
So here's the small-cap stock that's ready to soar at any moment...