According to the National Institute of Cannabis Investors, 2019 is a massive year for the CBD market. And that's exactly why we're showing you the best CBD stocks to watch in August 2019.
The U.S. CBD market is already worth $591 million since its legalization in late December of 2018. But analysts say that valuation could rocket into the stratosphere. In fact, Brightfield Group says it's predicted to go as high as $22 billion by 2022.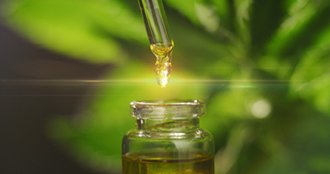 That's a 3,623% growth rate...
This insane amount of growth is precisely why the three best CBD stocks to watch should be on your radar. And it's just another reason why we're all in on CBD stocks.
But before we take a look at the best CBD stocks to watch, let's take a look at why the cannabis industry is seeing such explosive growth in 2019.
Why 2019 Is a Banner Year in CBD History
The first major catalyst pushing the best CBD stocks to watch into the limelight is the Farm Bill from December 2018. The Farm Bill made it legal to grow hemp, develop CBD, and sell it on an industrial level.
This meant big things for the already growing cannabis market. Hemp is by far the easiest plant to cultivate and extract CBD oil from. And in just a few months of legalization, CBD oil has taken the market by storm.
STAKE YOUR CLAIM: Three pot stocks, in particular, could be poised for rare, wild gains of up to 1,000%. Click here to learn how you could see a $2 million "pot payday"...
That's because of all the studies proving CBD has major health benefits. In fact, CBD oil has been proven to alleviate stress, anxiety, pain, and inflammation by impacting our bodies' pain receptors, according to Healthline.
As a result, consumers are fully embracing CBD oil - and retail companies are taking notice. Whether you're shopping online at Amazon.com Inc. (NASDAQ: AMZN) or in person at pharmacies like Walgreens Boots Alliance Inc. (NYSE: WBA), you can now find dozens of CBD products. There are CBD edibles, beverages, oils, lotions, salad dressings, and even gummies.
Which is exactly why you should have the three best CBD stocks to watch in August 2019 on your radar.
And that includes one that could triple your money...
The Best CBD Stocks to Watch in August 2019, No. 3: Cronos Group Inc.
Our third-best CBD stock to watch in August 2019 is Cronos Group Inc. (NASDAQ: CRON).
This Toronto-based cannabis company was founded in 2019 and is one of the biggest cannabis companies out there.
And it's an innovator in the industry. Back in September 2018, Cronos cut a deal with Ginkgo Bioworks to produce CBD oil. This partnership was valued at roughly $100 million and established a unique way to develop CBD oil.
Instead of growing hemp and cannabis the traditional way, Cronos and Ginkgo injected CBD DNA strands into yeast cultures. The result was highly refined and pure CBD oils without the need to expand farm sizes.
But that's just one reason this CBD stock is one to watch in August 2019.
In March 2019, Altria Group Inc. (NYSE: MO) - one of the biggest global tobacco companies - invested over $1.8 billion in Cronos.
This huge influx of cash gave Cronos the ability to buy other cannabis firms and boost its production of CBD oil.
Regardless of whether you've already purchased Cronos shares or not, you still have plenty of time to jump in for potential profits.
In the first quarter of 2019, Cronos had grown 120%. Plus, it has a current market cap of $4.19 billion as its full CBD rollout in Canada continues.
But Cronos isn't content with Canadian operations alone. In fact, it's already making moves to enter the U.S. CBD market by the end of 2019.
Cronos stock trades for $12.32 per share at the moment. But analysts give it a high target price of $19.46. That's a potential 58% boost in value over the next 12 months.
The Best CBD Stocks to Watch in August 2019, No. 2: Canopy Growth Corp.
Our second-best CBD stock to watch in August 2019 is Canopy Growth Corp. (NYSE: CGC).
Similar to Cronos, Canopy Growth was founded in 2013 in Ontario, Canada. And it's one of the largest global cannabis firms out there. And don't worry; there's still plenty of time to profit from this CBD company.
Just look at Microsoft Corp. (NASDAQ: MSFT) and Amazon. From 1997 to 2000, Amazon's share value skyrocketed over 3,240%. From 2000 to 2009, Microsoft's share value grew by 700%.
And the same thing could happen to Canopy Growth. If Canopy Growth maintains its lead above the crowd, it could have a long and profitable future ahead of it.
Also, it's certainly beneficial for the company that big-name celebrities Martha Stewart, Snoop Dogg, and Seth Rogen are all partnered with Canopy Growth.
Canopy Growth knows it's positioned at the top. And that's why it's making moves to secure that position. In April 2019, Canopy Growth bought U.S.-based marijuana operator Acreage Holdings Inc. (OTCMKTS: ACRGF).
The buyout gave Canopy Growth operations in nine U.S. states and a prime spot to profit from the growing U.S. CBD market.
The company's market cap right now is $9.49 billion with its Canadian and nine U.S.-state operations. Once the United States legalizes cannabis in all states, Canopy Growth could skyrocket.
This CBD stock currently trades for $27.23. But analysts give it a target price range of $78. That's a potentially whopping 186.4% increase.
But our best CBD stock to watch in August 2019 could rocket 210% higher. Take a look at it below.
The Best CBD Stocks to Watch in August 2019, No. 1