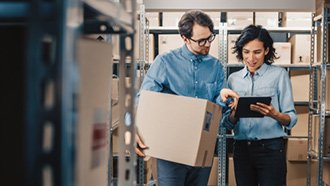 At Money Morning, we're only interested in giving our readers the top stocks to buy.
We're talking about stocks that can provide life-changing wealth, a happy retirement, and rock-solid returns with little to no hassle.
That's why our team created one of the world's most revolutionary algorithms. This system tells you exactly when to buy, sell, or hold a stock.
It's called the Money Morning Stock VQScore™ system, and its track record has beaten some of Wall Street's top stock pickers time and time again. VQScore tracks 1,500 of the world's most profitable stocks and quantifies fundamental and technical metrics into one simple number.
It assigns each stock a score from 1 to 4.9. The higher the VQScore, the more likely the stock is on the verge of breaking out. We're talking about double- or even triple-digit gains by the end of the year.
You Have to See This to Believe It: America's favorite "shark" debuts the Angels & Entrepreneurs Summit. Watch now…
Of course, the VQScore discovers a lot of companies that aren't household names that deliver massive gains. Stocks like Dover Downs Entertainment Inc. (NYSE: DDE) in 2017 and Canadian Solar Inc. (NASDAQ: CSIQ) in 2018 produced triple-digit winners for our readers.
Today, however, we have a surprise.
One of the world's best retail and technology giants just moved into the "Strong Buy Zone" with a score higher than 4. The stock is not only a bargain right now – it's on the verge of ripping higher in the months ahead.