The Dow Jones lost more than 1,000 points since this time last month, but the market is about to bounce back in a big way. And you can cash in with the top CBD oil stocks to buy.
In fact, our best CBD stock might jump 177%.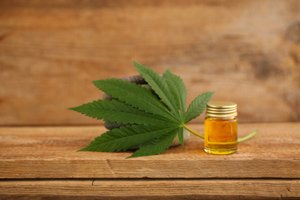 A recent decline in interest rates actually prompted Goldman Sachs Group Inc. (NYSE: GS) to place a target level of 3,100 on the S&P 500 by year-end. That would be its all-time high.
But much else is happening to raise the broad market averages. U.S. President Donald Trump extended a lift on his previous ban of American trade with China's Huawei Technologies Ltd. This sent the Dow up 294 points to start the week.
The Federal Reserve has also discussed lowering interest rates in September, which could stimulate the markets even further.
And this is all good support for top CBD oil stocks. But what's even better is that CBD stocks are highly likely to outperform the broad market averages.
LEGAL WAVE: Barriers to marijuana could be tumbling in Mexico and Thailand, but it's here in the U.S. where legalization could spark a "Green Rush" in certain stocks. Click here to learn about three of them...
In fact, the CBD industry doesn't even rely on the broad market averages to succeed, because the industry is about to explode on its own. This is expected to be a $22 billion market by 2022, according to the Brightfield Group.
CBD, or cannabidiol, is very popular for uses in a wide range of products. It's a supplement drawn from hemp to produce feelings of relaxation without the hallucinogenic effects of marijuana.
CBD products are sold as oil, food, cream, and even toothpaste.
Many providers of CBD products also have their hand in marijuana products, which is another huge catalyst for these stocks: an increasing number of U.S. states are legalizing recreational weed. Currently, 11 states and Washington, D.C., have legalized it for recreational use, while 20 others allow medical marijuana use.
This trend is expected to grow. More states are predicted to legalize recreational marijuana, which will send cannabis stocks through the roof.
In fact, our top CBD oil stock could double in price...
Best CBD Oil Stocks to Buy Now, No. 3
Cronos Group Inc. (NASDAQ: CRON) was the first weed stock to trade on an exchange in the United States.
And speaking of marijuana companies investing in CBD, this Canadian pot firm just bought a popular CBD lotion and skincare company.
On Aug. 2, Cronos bought Lord Jones for $300 million, and the stock popped 5%.
It's making further moves very soon, with the purchase of several other subsidiaries of Redwood Holdings.
Cronos increased profits by 55% in 2018, and acquisitions like Lord Jones mean that's only pointed higher.
Take it from Altria Group Inc. (NYSE: MO), one of the world's biggest tobacco companies, which has $1.8 billion invested in Cronos.
In Q1 2019, Cronos took home 120% more revenue than in the same time period last year.
And analysts even give it a high target price of $19.58 from its current $11.77.
That 66% growth is not something you want to pass up.
But this next CBD stock anticipates more than twice that growth - analysts say over 117%...
Best CBD Oil Stocks to Buy Now, No. 2
Aphria Inc. (NYSE: APHA) is another Canadian company with multiple arms.
It produces and distributes medical cannabis under the brand name Broken Arrow.
But more importantly, it just delivered a stellar earnings report.
While most of the cannabis market saw revenue decline for July, Aphria increased revenue 85%.
Aphria also beat profit expectations for Q4 2019, taking in 15.8 million Canadian dollars, when the expectation was a loss of CA$13.9 million.
And after that stellar Q4 earnings report, the front office is optimistic.
In fact, CEO Irwin Simon has said the black market is his biggest competitor - meaning when recreational marijuana is further legalized, this company should soar.
Some analysts say a short-term jump of about 20% is possible, especially if the Fed cuts interest rates.
But analysts set a high target price of $13.60 on APHA, or 117% above the current share price of $6.24.
But that's still nothing compared to our best CBD stock in 2019, prepared to skyrocket 177.75%...
Best CBD Oil Stocks to Buy Now, No. 1
[mmpazkzone name="in-story" network="9794" site="307044" id="137008" type="4"]It's Canadian company Canopy Growth Corp. (NYSE: CGC).
CGC has a valuation of $11 billion and is a leader in the marijuana market.
Earlier in 2019, this stock went up to $52 per share. However, issues in executive business strategy caused a shake-up in upper management, which caused the shares to tumble a bit.
The shares currently trade at $27.24, which is going to be revealed as a huge bargain once CGC rises to its high analyst target of $75.66.
That's a huge discount - and a growth opportunity of 177.75%.
Constellation Brands Inc. (NYSE: STZ) is also betting hugely on CGC, and that's likely to reward it once marijuana hits the mainstream.
New management is also going to position the company in a way that will reward investors.
That's why CGC shares are going to nearly triple over the coming year.
John Boehner Just Revealed Why He's Going ALL IN on Marijuana (Did You Miss It?)
Former Speaker of the House John Boehner - once the cannabis industry's staunchest opponent - just revealed an UNCENSORED prediction about America's most controversial, misunderstood, and what's quickly becoming our most lucrative industry. If you missed seeing this historic announcement live, go here for a special rebroadcast.