Even with August's market volatility, the top CBD stocks to invest in now are geared up for a huge comeback.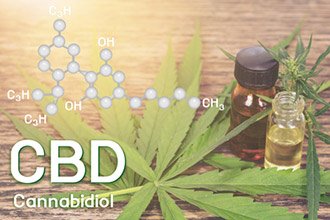 Once the market stabilizes again after its reactionary panic, the top CBD stocks to invest in now will rocket even higher.
That's not surprising either. This has been the year of CBD, according to the National Institute for Cannabis Investors. Plus, states all over the U.S. are legalizing cannabis products for recreational use.
It's only a matter of time before the United States ends the legal prohibition against cannabis.
THREE STOCKS: Any one of these cannabis companies could potentially deliver a 1,000% windfall. Click here to learn more...
That will be a boost for CBD thanks to its medicinal benefits. It's used to help treat anxiety, sleep disorders, and pain. Ending the federal prohibition will unleash even more uses.
As legalization continues to spread, it's only a short amount of time before the CBD market completely soars.
And that's exactly why we're bringing you the top CBD stocks to invest in now.
Top CBD Stocks to Invest in Today, No. 3: Cronos Group Inc.
Our third best CBD stock to invest in today is Cronos Group Inc. (NASDAQ: CRON). Cronos is the first marijuana stock to trade on a U.S. exchange.
And Cronos is already making moves to expand its offerings. In fact, it has plans to purchase subsidiaries of Redwood Holdings, one of which is Lord Jones - a skincare and lotion product manufacturer.
Lord Jones is a leading brand name in the cannabis space. Its products are similar to Burt's Bees. Like Burt's, it's widely available, well-known, and is a trusted brand. Plus, its great upside certainly helps, too.
After Cronos announced the deal, the company's shares saw a 5% boost.
However, it's important to note that July was a weak month for the stock, and shares are still trending below their peak.
But that's actually an opportunity for savvy investors. If you buy shares of Cronos at a discounted price, you could be handsomely rewarded once the company's shares jump up again.
This top CBD stock's shares currently trade for $11.82.
Top CBD Stocks to Invest in Today, No. 2: Aphria Inc.
Our next top CBD stock to invest in today is Aphria Inc. (NYSE: APHA). It's a Canada-based company that creates and distributes medical cannabis under its Broken Arrow brand.
Plus, it stands to pop any time now.
That's because averages like the S&P 500 and Russell 2000 are down more than 10%. And the U.S.-China trade war is the likely reason as to why.
But once the panic subsides, CBD stocks like Aphria will lead the pack when stocks surge again. Plus, with the most recent interest rate cuts, analysts say it could jump more than 20%.
That's on top of the fact that the company's most recent earnings showed 40% in gains. What's interesting, though, is that its positive earnings come from outside the United States.
It seems like Aphria is much more focused on Europe than the U.S. when it comes to discussing its future.
So, once the market relaxes a little, analysts think Aphria stock could rocket up.
This top CBD stock to invest in today currently trades for $6.39. But with a target high price of $13, analysts think it could jump as much as 103.4%.
But our No. 1 CBD stock to invest in today has a potential 181.5% upside.
Top CBD Stocks to Invest in Today, No. 1