With recession indicators flashing, investors are wondering if this is the end of an historic bull market. But there are still market-beating stocks out there - in fact, one of our picks is expecting 103% growth.
And that brings us to the biotech industry. There are some big biotech stocks to own right now that could deliver triple-digit upside in less than 12 months.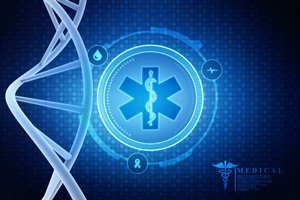 Whether or not the markets rise or fall, medical patients around the world require pain-relieving and life-saving medication to ensure a healthy and productive future.
We're not talking about companies that make aspirin or joint ointments. We're talking about the biopharmaceutical companies working on nerve and anti-seizure medications and treating severe conditions like HIV, multiple sclerosis (MS), and other inflammatory diseases inflicting millions around the globe.
To find the top biotech stocks to buy, we use the Money Morning Stock VQScore™. This propriety stock screening system tracks 1,500 companies and assigns each of them a score based on a proprietary mix of fundamental and technical figures.
Did You Catch This? Serial entrepreneur Neil Patel reveals what it takes to become the world's next angel investor. Click here to watch...
The score is based on a range of 1 to 4.9. The higher the score, the more likely the stock is poised for a massive breakout. Today, we present the three best biotech stocks to buy based on their VQScore.
As a bonus, all three have a remarkable drug pipeline that will net them massive profits. And our top stock has upside of more than 100% in the next few months.
Best Biotech Stocks to Own, No. 3
Biogen Inc. (NASDAQ: BIIB) is a biotech giant that fell on tough times over the last few years. Shares have dropped by nearly 50% from their 2015 high of $475. A large chunk of that downturn came in March 2019, when Biogen announced the failure of an Alzheimer's trial. As a result, many investors have walked away and left this iconic pharmaceutical giant lying on the mat.
However, the company has an inside track on the growing demand for biosimilar products. And it remains a leader in the treatment of MS and spinal muscular atrophy.
Another thing we like: Institutional traders and insiders have boosted their stakes in the company. For example, hedge fund Sarissa Capital Management purchased $27.2 million in shares during the second quarter. Meanwhile, CEO Michel Vounasos purchased $1 million in company stock on May 1.
As we know, insider buying by executives is an important signal that things could be turning around at a company. Who better to put their money where their mouth is than the people in the executive suite?
The company has a perfect VQScore of 4.9. That figure signals a major breakout for Biogen stock is coming in the weeks or months ahead. Right now, we set a price target of $300.
That represents an upside of 29.6% from today's price. But our next biotech stock promises nearly double that gain...
Best Biotech Stocks to Own, No. 2
A weak second-quarter earnings report has dragged on shares of Gilead Sciences Inc. (NASDAQ: GILD). That said, there are four reasons why investors should buy the stock today.
First, the company's HIV drug Biktarvy had strong sales in this down quarter. Overall, the company's management appears very excited about the sales potential of this treatment moving forward. That possible growth complements the firm's booming business for hepatitis C treatments.
Second, the company has a robust pipeline of drugs poised for launch in 2020. This list includes a new HIV treatment called Descovy, and Filgitnib, a treatment for Crohn's disease and arthritis.
Third, the company just deepened its relationship with drugmaker Galapagos NV in July by purchasing another 22% of the firm. The 10-year deal will target new advanced treatments for rheumatoid arthritis, inflammatory bowel disease, and other inflammatory diseases.
And finally, the top reason to love Gilead stock, it has a perfect VQScore of 4.9. Any stock with a 4.9 represents a "Buy" and signals a big rally in the future.
Gilead has a price target of $91, which calls for an upside of 44% from today's current level.
But, now, here's our 103% gainer...
Best Biotech Stocks to Own, No. 1
[mmpazkzone name="in-story" network="9794" site="307044" id="137008" type="4"]While our first two biotech stocks to buy are household names, you might not know much out about Supernus Pharmaceuticals Inc. (NASDAQ: SUPN).
Shares of SUPN stock have pulled back from the 52-week high of $51.38 after a difficult fourth-quarter of 2018. At the time, the company reported lackluster data for a phase 3 study of a drug targeting diseases of the central nervous system. That, combined with lackluster financial results.
However, at today's price point, too many people are ignoring the significant upside that this stock could see. Its core business is centered around nerve and anti-seizure medications Trokendi XR and Oxtellar XR. Assuming that these businesses continue to fare well, the stock price is approaching a valuation where you're almost able to buy the stock for just these two lines of business.
The company will begin to roll out anti-ADHD pipeline assets SPN-810 and SPN-812. Also, Oxtellar XR has the potential to gain wider acceptance as a treatment for bipolar condition, rather than just being prescribed "off-label."
These pipelines give the stock an incredible upside. This is a bit more of a speculative play for investors. But given that Supernus has a VQScore of 4.3, the stock is squarely in the "Buy Zone".
SUPN stock has a potential upside of $55 over the next 12 months. That price target represents a possible return of nearly 103% by the end of next summer.
Famous Angel Investor Shares His "1,000x Formula" for Finding Unicorn Startups
Neil Patel is one of the most successful angel investors on the planet.
Today, he's walking everyone through his "1,000x formula" for finding the most successful startup investments - the ones with unicorn potential.
With this formula at your disposal... investing in startups is about to get a whole lot easier. (In fact, you can act now with as little as $50.)