You may have seen the TV ads for binary options trading and wondered if it was something you should do. We encourage you to learn about this type of options trading vehicle and will explain them to you below.
But we also want you to see that it is not the best way to make money. In fact, regular options on stocks and indexes can accomplish the same objectives with less risk and far better regulatory oversight.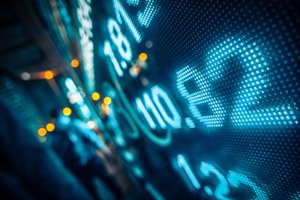 Let's dive right in.
Binary options look like regular options on the surface because they have a strike price and an expiration date. However, there are only two possible outcomes. You either win a full, agreed-upon payout, or you get zero.
The name comes from the fact that you're either right or wrong – it's a binary choice. There is no "sort of" right, which would pay you a lesser amount if you were to exercise your option early. And there is no possibility of making more than the payout if the underlying stock moves much more than you hoped.
For example, let's say you think a stock will trade above $60 per share by next Tuesday. The cost of the option might be $35.
Next Tuesday arrives, and the stock is trading above $60. You were correct, and your broker credits your trading account with $100. The profit is $65.
If the stock was trading below $60, even by one penny, then you lose the entire $35.
But what if the stock rocketed much higher, hitting $100 a share? You still make the same amount. You're either right or wrong.
Learn How to Trade Like the Pros: Tom Gentile just recorded all of his most potentially lucrative trading secrets in America's No. 1 Pattern Trader Cash Course. This could set you up for life – and it'll only cost you $1…
You see, unlike traditional options, binary options do not allow for the possibility of ownership of the underlying stock. They are cash settled. That means they have no intrinsic value.
And that's only one reason to avoid these trades…
Binary Options Are in Murky Legal Waters
You may have already surmised that such a win or lose trade is very similar to gambling. In fact, most binary options trading takes place outside of the United States for this reason. Even more of a red flag, they are prohibited in much of Europe.
And in other places, binary options are not subject to the same regulation and oversight that we are used to having here.
Inside the United States, however, there are three formal exchanges, the largest being Nadex, which mitigates some of the trust and transparency issues that arise elsewhere.
But even with a U.S. exchange, these options aren't worth the trouble.
Instead, you can turn to trading options on stocks that have real value and real profit potential.
These don't have to be risky or complicated, either. Even a beginner can get started trading options right now…
Here's How to Make Serious Money Trading Options