On Aug. 11, Goldman Sachs Group Inc. (NYSE: GS) said a global recession was on the way thanks to the trade war. But one of our top penny stocks to buy now is poised for 140% growth despite this.
Jan Hatzius, the chief economist for Goldman, said mounting trade tensions between the world's two largest economies will come to a head eventually. And with bad news looming like this, most investors tend to pursue safe havens like cash and bonds.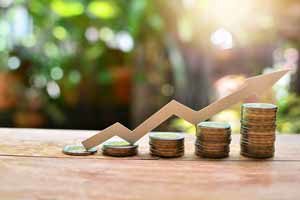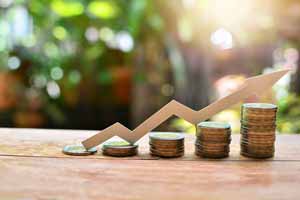 But a pessimistic market can be a prime buying opportunity for some stocks. It is for today's penny stock, in particular.
Investors who stay active, even under threat of a downturn, can benefit from keeping their pulse on the market while others hide. An early sell-off can even put some stocks at a discount.
If you're an investor with a higher tolerance for risk and dreams of locking in marketing-beating gains, it's actually a perfect time to take a closer look at penny stock investing.
Bonus:
Want to know how to find penny stocks with the most profit potential? Download our quick tutorial, 5 Steps to Penny Stock Trading Success – it's free! click here now.
If you know which stocks are going to do well when the market tumbles, there isn't any need to be concerned. Remember, there are still stocks that do well even under the worst market conditions. You just need to know where to look.
You'll discover that, though the signals of a recession are getting louder, some penny stocks still outperform the broader market by a substantial margin. The difference is that most investors aren't rushing to buy the top penny stocks today, and that's okay.
Just look at what happened with Arcadia Biosciences Inc. (NASDAQ: RKDA) at the beginning of August. This is a penny stock that jumped 123% in one week as the rest of the stock market was having its worst performance of 2019.
This wasn't an isolated incident. There are plenty of these opportunities available, and we're going to show you one today.
But penny stock investing isn't something you jump into without a plan.
Here are a few of our tried and true tips for investing in penny stocks – then we'll give you our pick for one of the best penny stocks to buy now.
Tips for Investing in Penny Stocks
Penny stocks can be a risky investment, but there are ways to hedge that risk.
You just need to follow a few simple rules.
First, only invest in stocks that trade on the major exchanges such as the Nasdaq and the New York Stock Exchange. These have more oversight, and you'll be less likely to encounter fake companies and scams than you would be on an exchange like the pink sheets.
Live Now: Robert Herjavec is helping Americans find new ways of investing to create generational wealth. Click here to watch…
Next, limit penny stock investing only to a small percentage of your portfolio. Use an allocation model to spread the risk and diversify your investments.
And finally, be prepared to do some research before you invest in penny stocks. Ideally, you want to find a company that is in a strong industry, is outperforming its peers, or has some other catalyst for growth.
Our top penny stock to buy today is all these things. In fact, it's running circles around its competitors in the oil and gas market, with the potential to achieve more than 140% profit on your investment…
One of the Top Penny Stocks to Buy Now