August has been the most volatile month for the market in 2019. First, the Dow tumbled 767 points on Aug. 5. It then recovered 660 points three days later.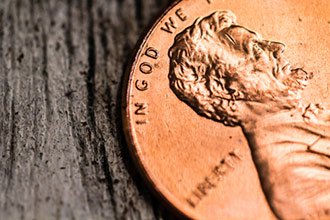 Then, the market had its worst day in 2019 on Aug. 14, causing the Dow to tumble another 850 points before recovering by 656 points five days later. This was the result of the two-year and 10-year yield curves inverting, twice, on Aug. 14 and Aug. 21.
Many analysts are blaming the trade war as the root cause. In fact, Goldman Sachs Group Inc. (NYSE: GS) says if the United States and China can't reach an agreement and end the trade war, it could be a catalyst for a global recession.
This has many investors concerned, but it's not all doom and gloom. In fact, this is a great sign for the best penny stock to buy today.
Bonus:
Want to know how to find penny stocks with the most profit potential? Download our quick tutorial, 5 Steps to Penny Stock Trading Success – it's free! click here now.
Penny stocks have the potential to more than double your initial investment. And many penny stocks thrive during periods of market volatility.
At the beginning of August, during the worst week of 2019, one of the best penny stocks on the market skyrocketed.
Arcadia Biosciences Inc. (NASDAQ: RKDA) shares jumped 123% while the market was in a complete panic.
And there are plenty of opportunities for potential gains like the penny stock above if you know where to look. Especially because the United States and China are supposedly coming together to finally make a deal.
That could result in the best penny stock soaring even higher. But finding the top penny stock to buy can be hard. There are thousands of penny stocks – some are shell companies, and others could be scams, but plenty could have great growth potential.
But it's hard to tell them apart. And truthfully, penny stocks are speculative investments. So having a plan is pivotal.
Fortunately, that's why Money Morning is here to help you out. We've used our Money Morning VQScore™ system to search for the best penny stocks to buy today. And we've found one with our highest score – meaning it could see breakout growth any time now.
We're not only going to give you a few investment tips, but we'll also show you our best penny stock to buy today. And it could soar as high as 347%…
How to Safely Invest in Penny Stocks
If you're new to penny stock trading and don't know what you're doing, you could lose your whole investment. So, before you invest in penny stocks, we suggest you fully understand the risks of penny stocks.
We have four tips that can help you sift through the scams and find penny stocks with growth potential.
First, only invest an amount of money that you can afford to lose. In most scenarios, you won't be investing more than 2% of your portfolio into penny stocks.
Second, only buy penny stocks from companies that are listed on major exchanges. So, you'll want to avoid the over-the-counter bulletin board and choose ones from the New York Stock Exchange and Nasdaq.
This is because major exchanges have strict rules and requirements that help sift through the penny stocks that are scams.
Live Now: Robert Herjavec is helping Americans find new ways of investing to create generational wealth. Click here to watch…
Third, you'll want to look at companies with penny stocks that have news and analyst coverage on them on top of 12-month target price ranges. So, you'd want to buy penny stocks that have ratings like "Buy" and "Hold" and have target prices above their current value.
Penny stocks that fit these criteria offer real business prospects and aren't just gimmicks on the market.
Fourth, look for firms that are in up-and-coming markets or industries experiencing huge growth potential. That's because penny stocks in emerging sectors are more likely to outperform the broader market. A sector that fits the bill right now is energy. Following yield-curve inversions, stocks in the energy sector have outperformed the market 80% of the time.
Plus, it's a great way to find some hidden gems that could be bought out at any time by big-name companies.
Now that you've read our tips on safely buying penny stocks, check out the best penny stock to buy today. It's poised to see as much as 347% in returns over the next year…
The Best Penny Stock to Buy Today