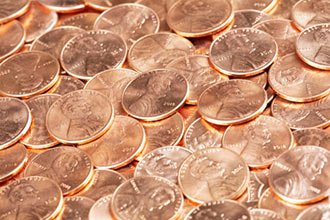 The yield curve just keeps inverting, but that won't stop these three penny stocks to buy now from absolutely soaring in 2019.
Does the inverting yield curve mean the market will turn completely south like many "experts" predict?
Of course, an inverted yield curve is the single best predictor of a bear market, but that does not mean trouble is imminent.
The last time the yield curve inverted, it took almost two years before the market collapsed.
Today's dance with inversion seems to be telling the same story.
Watch Now: Robert Herjavec is helping everyday Americans discover the next Airbnb. Click here now...
Aside from global trade tensions, there is no sign of pending doom for the U.S. economy.
Oh, and on those trade tensions, when are people going to realize there is zero chance Trump doesn't reverse course?
As Adam Smith says, people act in their own economic self-interest... always.
For Trump, that means if he wants to be reelected, the trade war will have to end soon.
I'm not the least bit concerned.
That leaves us with a market that's relatively cheap in advance of one last blow-off rally before an eventual recession.
Where better to invest?
Penny stocks, of course - the ultimate "risk-on" trade for investors looking to make a big score.
Want to know how to find penny stocks with the most profit potential? Click here to get our free tutorial, 5 Steps to Penny Stock Trading Success...
With interest rates so low, equities are the only game in town.
The market is almost demanding investors move money into stocks.
When the trade war ends, we could see explosive gains in the market.
New highs will likely be reached with the helping hand of the Federal Reserve.
Easy money policy is coming. Do not be fooled by a central bank pretending to be hawkish.
The right play here is to print money and lots of it.
That's what I'm expecting, and I want to be positioned accordingly.
This means diving headfirst into the top penny stocks rated highly by the Money Morning Stock VQScore™ system.
And the VQScore system just identified the three best penny stocks to buy today...
Penny Stocks to Buy Now, No. 3