2019 is a massive year for investing in CBD stocks.
In fact, Brightfield Group says the CBD market alone is already worth $591 million since its legalization in December 2018. Beyond that, it predicts the CBD market will skyrocket exponentially in the next four years to $22 billion.
That's an insane 3,623% boost in just a few years.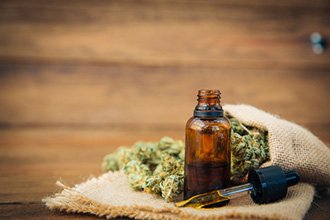 That level of growth potential is just one reason CBD stocks are a "must have" in 2019. In fact, it's why we're so bullish on the CBD industry as a whole.
But that's not the only reason why we're so bullish on CBD stocks...
CBD Oil Benefits
There are plenty of health benefits associated with cannabis. Cannabis - and its accompanying compounds cannabidiol (CBD) and tetrahydrocannabinol-9 (THC) - have proven capabilities to treat pain, inflammation, dementia, seizures, and even autoimmune diseases.
It's been recently discovered that CBD actually helps combat antibiotic-resistant bacteria.
But CBD oil's benefits go beyond physical ailments as well. CBD can relieve stress and anxiety, and it can even help with PTSD.
Since their IPOs, the top pot stocks on the market have seen windfalls upwards of 1,700%, 3,800%, even 5,800%. Everywhere you look, people are making a fortune off this agribusiness boom. And you can, too... Just click here to see how...
People are also finding that CBD helps to treat many of the same conditions in their pets, too.
On top of that, states that have fully legalized marijuana have seen government healthcare spending drop by 10%.
And while CBD's immense popularity is partly because of all the great things it can do for our health, it can also help save the planet...
CBD Is Great for the Earth, Too
The easiest plant to extract CBD oil from is hemp. And hemp has been proven to be able to detoxify the soil it's planted in. In fact, scientists have uncovered that hemp's deep root systems actually pull out pollutants and heavy metals from the ground. This process is known as "phytoremediation," and it leaves the soil beneath healthier than it was before.
This process was first discovered back in 1986 by a Russian scientist who had planted hemp in areas contaminated by radiation in Chernobyl.
Another German study confirmed hemp's capabilities when it concluded that hemp pulled out toxic materials like lead, heavy metals, cadmium, and nickel from an area composed of sewage sludge.
And in 2011, Italian farmers used hemp fields to clean up areas heavily polluted by a steel plant.
Plus, 22nd Century Group Inc. (NYSE: XXII) has developed a variety of hemp to clean up industrial waste on top of its CBD oil business.
And while CBD can boost our overall wellness, help our pets, and even save the environment, there are other ways that CBD stocks can help investors turn a big profit...
How the CBD Industry Is Boosting Local Economies