Markets can be irrational at any time. But during earnings season, they really kick it up a notch.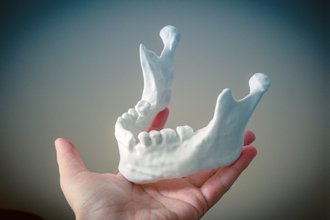 During earnings season, you'll see stock prices go up in anticipation of good news, then crash back down when that good news proves true.
It's also when the slightest blemish in an otherwise stellar report can send investors scrambling for the exits.
That's what happened with today's top stock to buy. In late July, this leading manufacturer didn't only beat earnings, but did so by 27%.
It's the 10th earnings beat in a row, and seven of those were by more than 15%.
Then there was the bad news: Shipments of its signature product missed expectations... by a little less than 1%.
Guidance going forward was "cautious," based on some weakness in China.
Watch Now: Serial entrepreneur Neil Patel reveals how to achieve the American Dream... for as little as $50. Click here...
To put these bits of negative news in perspective, this is still a company projected to grow its earnings per share (EPS) by 24% next year and 87% over the next three years. And that's far from the only reason it's a stock to buy.
It's also just been named the No. 1 manufacturer in the United States by a major industry magazine.
But that didn't stop the stock from dropping 27% in one day after its mostly positive earnings report.
Fortunately, this overreaction is a great opportunity for you. Because the country's top manufacturer is now available at a fantastic price.
Case in point: This pick just got a top score from our Money Morning Stock VQScore™ system.
Even Wall Street recognizes that the market has made a mistake. Based on analyst price targets, this stock could be due for a quick gain of more than 70%.
Which means there's not much time left to grab your shares...
This Stock to Buy Could Soar 70% (Conservatively)
Join the conversation. Click here to jump to comments…
About the Author
Stephen Mack has been writing about economics and finance since 2011. He contributed material for the best-selling books Aftershock and The Aftershock Investor. He lives in Baltimore, Maryland.