Nickel is running out, and nickel prices are running up.
That's because nickel happens to be the primary metal behind electric vehicle (EV) batteries and other emerging technologies. And we've got some nickel stocks lined up to help you cash in on it.
Experts are saying that lithium-ion batteries will see their composition change considerably in the near future, as they start to favor nickel over cobalt, vanadium, and even lithium itself.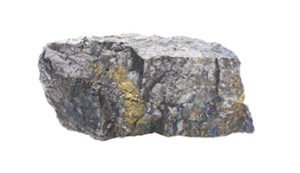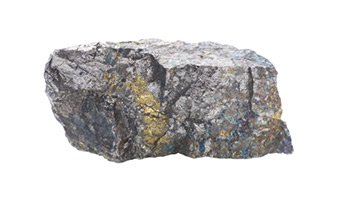 In fact, today's Li-ion batteries use so little lithium that Elon Musk, the famous Tesla CEO, said their batteries should instead be called nickel-graphite "because primarily the cathode is nickel and the anode side is graphite with silicon oxide... [there's] a little bit of lithium in there, but it's like the salt on the salad."
Nickel is already vital to Li-ion batteries, but it's likely to become even more so with the swift adoption of electric vehicles and renewable energy over the next eight years.
And investors can turn a tidy profit thanks to rising nickel prices and the nickel miners who produce the metal.
Here's why the price of nickel is surging - and how you can cash in...
Why Nickel Prices Are Going to Skyrocket
Until just a few years ago, the biggest nickel market was stainless steel manufacturing, which accounted for 80% of global nickel output.
Today, stainless steel remains the top market, but that's changing very quickly.
Nickel is becoming essential to battery power.
Sign up for SMS so you never miss special events, exclusive offers, and weekly bonus trades.
Nickel has been a part of nickel cadmium (NiCd) batteries for decades, and it's been used in nickel metal hydride (NiMH) batteries since the 1980s.
The original version of the Toyota Prius in the 1990s brought the first major of use NiMH batteries in vehicles.
This $6 Stock could make you billions. But when the tech moguls find it, you may never see these shares at this price again... Click here to act before it potentially takes off.
Thanks to its unique properties, this metal helps provide higher energy density, with more storage capacity, at lesser cost.
And thanks to the adoption of new technologies, demand for nickel is about to explode over the next few years.
The Nickel Institute expects that Li-ion batteries containing nickel will grow from 39% to 58% of the total between 2016 and 2025.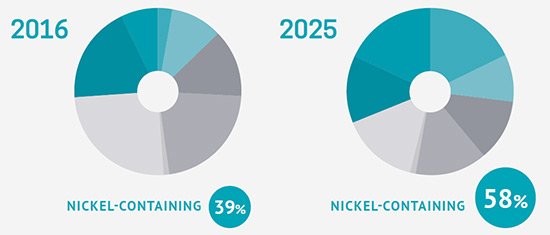 Two of the most common types of batteries right now are the Nickel Cobalt Aluminum (NCA), which uses 80% nickel, and Nickel Manganese Cobalt (NMC), which is 33% nickel. But newer versions of the NMC battery are now closing in on 80% nickel.
But the EV industry is expected to generate the most demand for these.
McKinsey EV Battery Materials Research Group said there were approximately 3 million EVs produced in 2017. By 2025, they forecast 31 million EVs will be manufactured annually.
The implication for batteries is massive, as demand should leap tenfold from 2017 levels.
The reason nickel is so important in EV batteries is that it provides longer driving range before recharging, and that helps attract even more buyers to this car segment.
But it's not just EVs. It's also rapid adoption of wind and solar energy, because these sources require powerful batteries to store the energy.
According to the Nickel Institute, wind and solar represent more than 50% of all new generating capacity in the United States over the past three years. Asia and Europe are also plowing billions into these energy technologies.
But wind and solar have downsides. Sometimes the wind lacks strength or is absent, and nighttime doesn't generate solar power. So batteries that are good at storing this energy to release it in those times are becoming integral to modern electrical infrastructure.
Adding pressure to nickel supply is Indonesia, a large provider of Nickel Pig Iron (NPI). Indonesia and other nations that produce NPI have a love-hate relationship with it. While it provides needed jobs and exports, NPI needs no processing, meaning it has little added value.
As a result, Indonesia is planning to ban NPI exports by 2022. But there's a risk it could come earlier. And that's why the price of nickel is headed upward.
All of this is combining to make nickel the go-to metal for the decade ahead and beyond.
The Nickel Stocks to Buy