I love it when institutional money managers start snooping around the stocks I've already identified as big winners down the road.
That extra buying power can provide a huge catalyst to the names I already love.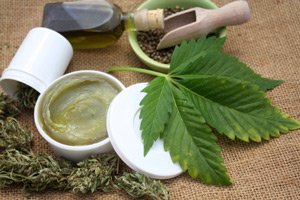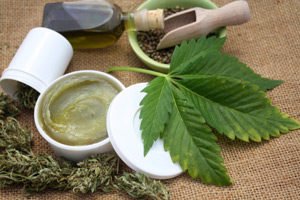 What stocks have been beaten up the most of late?
Cannabis stocks.
With all the selling cannabis stocks have seen, value managers are swooping in looking for a bargain. I say have at it.
And one of the best marijuana stocks to invest in is trading at absolute bargain levels right now.
It really makes no sense, especially considering we are in the early stages of marijuana legalization in the United States.
Owning cannabis stocks is all about the future - a future that is bright indeed.
So when analyzing my favorite cannabis stock, the latest round of selling is truly a head-scratcher.
Since their IPOs, the top pot stocks on the market have seen windfalls upwards of 1,700%, 3,800%, even 5,800%. Everywhere you look, people are making a fortune off this agribusiness boom. And you can, too... Just click here to see how...
After reporting its most recent operating results, shares of Canopy Growth Corp. (NYSE: CGC) tanked... again.
That puts losses since peaking earlier this year at more than 50%.
Why anyone would examine an earnings report today for determining the valuation of a cannabis stock is beyond my pay grade.
I just know whatever transpired in the previous quarter does little to change my long-term outlook for Canopy Growth.
The stock is a winner, period.
With a big stake coming from beverage company Constellation Brands Inc. (NYSE: STZ), I am not alone in that opinion.
Certainly, quarterly earnings may matter to a stock like Constellation, but not Canopy.
These are early days, and the company is doing all the right things to position itself for huge growth.
And when you look at the earnings tumble, the mistake Canopy made in the last quarter is easily fixed.
Recreational use in Canada was lower than expected.
The company made a strategic error building an inventory of oils and soft gels thinking that recreational demand for such products would be similar to what the medical marijuana use crowd was demanding.
Apparently, Canopy got this wrong. But again, this problem is easily fixed.
It will adjust its manufacturing to match demand, just like any other seasoned company would do.
And when Canopy gets it right, no more disappointment.
The market today is way too sensitive to quarterly operating mistakes and not nearly focused enough on the long term.
That's why value investors are sniffing around pot stocks looking for a bargain.
They have one in Canopy. You see, this is a marijuana stock that is headed much higher from here...
The Best Marijuana Stocks to Invest In Are Excellent Long-Term Buys Right Now