On Aug. 26, the DEA announced it was allowing more researchers to study a variety of cannabis strains to fully explore cannabis's benefits.
This news is yet another catalyst that'll boost cannabis stocks higher. And 2019 has already been a hot year full of buy signals for the top cannabis stocks to invest in.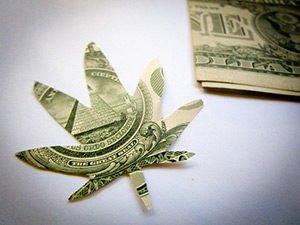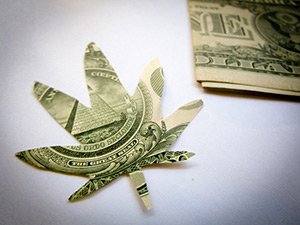 Federally licensed cannabis researcher Dr. Sue Sisley of Scottsdale Research Institute filed a lawsuit against the DEA in early July. This inspired a wave of protests across the country over the DEA's poor cannabis research efforts, raids, and closures of medical and legal marijuana stores.
Dr. Sisley's lawsuit brought attention to the fact that limited studies, quality of marijuana, and research coming from just one institute are detrimental to learning more about cannabis.
Up until now, the only approved producer of cannabis for scientific and clinical studies has been the University of Mississippi. And researchers beyond Dr. Sisley have also submitted complaints about Mississippi's monopoly on cannabis research, even bringing up valid criticisms that there are more than 100 chemical compounds in the plant that have received little attention.
The Next American Aristocracy is expected to be fueled by today's cannabis boom. If you take advantage now, you could enjoy the kind of wealth "that lasts generations." Click here to see for yourself...
As a result, the DEA is creating a new series of guidelines that'll enable the production of a variety of cannabis strains for medical and scientific research for several institutions.
Now that the DEA is expanding access to cannabis research, it'll only push the top cannabis stocks higher. In fact, since its announcement, the DEA says over 542 people are registered for federally approved research on cannabis.
The federal government says the applicants looking to produce cannabis for clinical trials will be notified no later than 90 days after the filing has been accepted that they can grow strains. As long as the applicants can prove the cause or "need" to grow marijuana for studies, the applications will be approved.
That's on top of the fact that the DEA formally announced hemp producers will no longer need to receive permits from the agency in order to grow the plant.
In the agency's filing, it said its improved guidelines could potentially result in the FDA's approval of new, safe, and effective cannabis products purchasable by consumers.
That's massive news for the cannabis industry. If you've been reading along with Money Morning, you already know we're bullish on the best cannabis stocks as is.
Here's why the DEA's move is just one more catalyst for the best cannabis stocks to buy in 2019...
Now Is the Time to Invest in Cannabis Stocks
Join the conversation. Click here to jump to comments…
About the Author
Daniel Smoot is a Baltimore-based editor who helps everyday investors with stock recommendations and analysis. He regularly writes about initial public offerings, technology, and more. He earned a Bachelor's degree from Towson University.