One of the most important characteristics of the stock market is that there are identifiable patterns that appear from very short-term intraday to the long-term of decades or more. That's why holidays tend to make such a great time for trades.
Labor Day is no exception, which is why we're going to show you how to find the best stocks for options trading as traders come back from the holiday weekend.
Here's why these historic patterns are important - and how we can use options trading to cash in...
Use Patterns to Find the Best Stocks for Options Trading
This seasonal activity is the origin of such old saws as "sell in May and go away," the January effect, and the Santa Claus rally.
These are cycles in the market that appear year in and year out. But they are not just creations by talking heads looking for publicity. Market cycles are rooted in many, many years of observation, and they all have real-world reasons for why they work.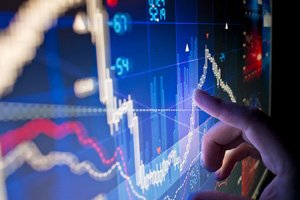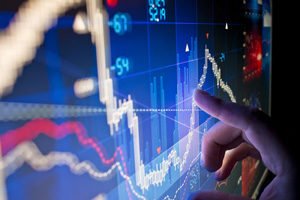 Why should selling stocks in May and buying them back in October work? Well, for starters, if we look at deep history, this phrase refers to the tradition in London of aristocrats, merchants, and bankers leaving town - and presumably putting their business activities on hold - to escape the heat of summer months and retreat to their beach houses.
In the modern day, the media like to say traders on the NYSE flee to their summer homes in the Hamptons, the tony resort towns of Eastern Long Island.
But there are even more cycles for us to trade around in the summer, and CXO Advisory Group recently posted a study on the market's performance around the Labor Day holiday. They looked at the three trading days before the holiday and the three trading days after the holiday between 1950 and 2018.
What they found was that there was some strength the day before the holiday - a Friday - and not much in terms of gains or losses immediately after Labor Day. However, they did find that variability of returns - what we call volatility - after the holiday was relatively high.
This Could Be the Most Profitable Dollar You Ever Spend: Tom Gentile's Cash Course covers all the essential trading ideas you need to know to potentially make thousands in extra income every week. Get access for $1...
So, unlike stepping aside from the market for the summertime, this study showed that volatility this time of year is on the high side. And that is a perfect setup for an options trading strategy.
That's where Money Morning's options trading specialist, Tom Gentile, comes in. He took the research a step further and looked at individual stocks and sectors five days before the holiday and 30 days after to see if there were any patterns to exploit.
And there were. The returns after the holiday were historically 2.5% to 2.8% gains, which means we can use options trades to cash in on this historic pattern.
With that knowledge, he looked for the best stocks for options trading based on their sectors' performance.