Once you learn the basic terminology of options trading - like strike, premium, and in the money - you'll know enough to place some trades on your own.
Next, it's time to starting making some real money.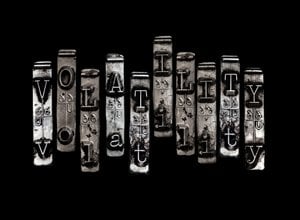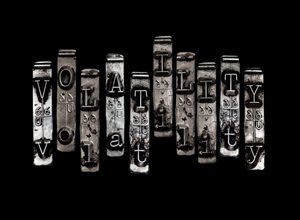 But if you really want to take your options trading to the next level, you'll want to learn some of the more advanced concepts. These concepts will help you understand exactly what you're paying for when you put your money on the line with an options trade.
And few concepts are more important than implied volatility.
As the name suggests, implied volatility is not actual volatility.
Implied volatility tells you how much volatility the market anticipates based on the price of the option you're buying or selling.
You can think of it like the odds in sports betting.
If one team is favored 2-to-1, it doesn't mean that team is actually twice as likely to win as its opponent. Those 2-to-1 odds are designed to spread the money from betters evenly between the two teams. If it takes a 2-to-1 payoff to attract an equal amount of money to the team that's not favored, then the implied odds are 2-to-1.
7-Day Cash Course: With the secrets in this video series, you could potentially start collecting anywhere from $1,190, $1,313, and even $2,830 in consistent income - each and every week. And it can be yours for only $1...
The actual, scientific odds might be something entirely different. But from a price standpoint, that doesn't matter.
Likewise, implied volatility tells you the amount of volatility the market expects based on the price of an option. The higher the price, the higher the implied volatility - because more volatility generally works in an option holder's favor.
Before we get to an example, here's a look at what volatility really is - and what it isn't.
What Is Volatility?
Volatility measures how far a stock price deviates from the average price over a given period of time.
So let's take two stocks, A and B, over the course of the week. Both of them have an average price of $10 for the week. But stock A never dipped below $9 and never rose above $11. It finished the week exactly at its average of $10. Stock B, on the other hand, was $15 one day, $2 the next, and it also closed at $10.
Stock B is much more volatile than Stock A, even though the average price and the closing prices are the same.
This Could Be the Most Profitable Dollar You Ever Spend: Tom Gentile's Cash Course covers all the essential trading ideas you need to know to potentially make thousands in extra income every week. Get access for $1...
It's also important to note that volatility is not the same thing as risk.
Volatility only means that the price deviates significantly from its average. That movement can be up or down. It doesn't necessarily translate to a likelihood of taking a loss, which is how most investors would define risk.
And while risk suggests a possible loss in the future, volatility can only be measured in the past.
So for any given security, the most basic volatility number you'll find is its historical volatility.
That can be expressed as a stock's volatility relative to an index, like the S&P 500. Or it can be expressed as a percentage price movement that represents its standard deviation - a price deviation that the stock has stayed within a majority of the time.
Implied volatility, unlike historical volatility, refers to volatility that hasn't happened yet - and may never happen.
But it's still an essential tool in understanding options.
Because this tool can lead to massive profits...
What Is Implied Volatility in Options Trading?