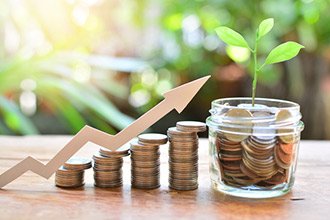 Those following Money Morning this year know I've been banging the table for REITs throughout 2019.
In the current market environment, I truly can't believe how attractive these investments have become.
Are you kidding me? Many of these REITs pay dividends three times (or more) what you'll get from Treasury securities.
And it's not an optical illusion.
Right now, REITs represent the single greatest source of value in the market.
Money Morning is THE authority on how to make investing profitable. Get all our stock picks, trading strategies, investing guides, and more – for free…
Interest rates are collapsing across the globe. The United States is clearly not immune to what is becoming a deflationary spiral.
Some call it a bond bubble, ready to collapse in a return to normalization for rates. Is there an economic explosion on the horizon? How does that work at the end of a decade-long economic expansion?
The business cycle doesn't work that way. Of course, there must be a "pause and refresh" or even a recession at some point, but a full-blown explosion is highly unlikely.
Bond market participants understand this, hence the buying of bonds even as interest rates fall to historic lows. The Federal Reserve is not helping matters with unclear communication, either.
That's why we keep seeing an inverted yield curve. Welcome to the new norm.
While that yield curve inversion may not last long, changing the underlying dynamics is like steering the Titanic.
Low interest rates are here to stay…
You Have to See It to Believe It: Claim your stake in this 1,000x market phenomenon with just $50. Click here now…
What is an income investor to do? Pinpoint the best REITs in the market, of course.
But not just any REIT will do; you have to own the right REIT, the top REIT as rated by the Money Morning Stock VQScore™ system.
It's the strong fundamentals combined with massive yields that make this REIT so unbelievable.
And this top REIT just earned the highest VQScore available…
This Is the Top REIT to Buy in September 2019