If you're reading this, there's a good chance you've heard of Neil Patel's team-up with Shark Tank's Robert Herjavec to host the Angels and Entrepreneurs Summit.
The Angels and Entrepreneurs Summit introduced Neil Patel's Angels and Entrepreneurs Network. So, while angel investing was solely for the rich and powerful, that all could change with this one secret.
For a long time, accredited investors and institutional investors in Wall Street had exclusive rights to invest in startup companies.
If you didn't have anywhere between $50,000 and $1 million in cash to invest, you couldn't even attempt to become an angel investor.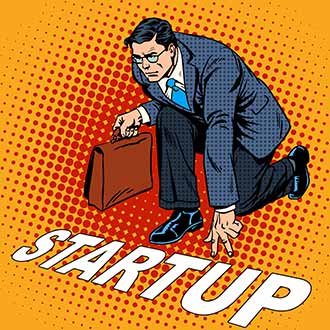 But that all changed on April 5, 2012. Thanks to the JOBS Act passed by Congress, 240 million everyday Americans had the door opened to start investing in companies that could be the next Amazon.com Inc. (NASDAQ: AMZN), Microsoft Corp. (NASDAQ: MSFT), or Uber Technologies Inc. (NYSE: UBER) from the ground floor.
Now, as long as you're 18 or older, you can be an angel investor.
And you could do it with as little as $50. With the Angels and Entrepreneurs Summit – and now network – you could take advantage of investments that could create life-changing windfalls.
But what's even wilder is that most folks like you aren't even aware of this.
And you could be missing out on one of the most lucrative opportunities of your lifetime.
But that's exactly why Neil Patel and Robert Herjavec teamed up for the Angels and Entrepreneurs Summit: to help you change your and your loved ones' lives for the better.
Angel investing can do that. And its growth over the last 24 years says it all.
Back in 1995, startup investing was worth around $8 billion.
Once 2000 rolled around, its value rose above $15 billion.
In 2019, startup investing is worth an incredible $99.5 billion in the United States alone.
If you throw Europe and Asia in, it's capping $204 billion.
But despite how lucrative angel investing can be, some investors aren't exactly sure what an angel investor is or how you'd even begin.
But the Angels and Entrepreneurs Summit can show you everything there is to know on how exactly you can get in on startup investing. Plus, it'll show you just how profitable it can be.
There are thousands of stories of businesses starting in garages just to turn into multibillion-dollar firms.
Take Jeff Bezos, for example. Amazon was one of those garage businesses.
And in the beginning, he had maybe 20 angel investors.
Nowadays, he's got enough money to casually shoot people into space as a side business.
If any of those 20 angel investors had held onto their Amazon shares, they'd all have made upwards of $7 billion by 2018.
That's a ridiculous 14,000,000% return on investment.
Heck, what about a company like Airbnb? Founders Brian Chesky and Joe Gebbia started the business in their apartment living room. They were literally cooking eggs for strangers on their couch for money.
Since then, Airbnb has grown into one of the biggest homestay firms in the world with a value of $31 billion.
And these are just two examples of some of the most insane gains people could have made from startup investing.
If you want to learn more about the Angels and Entrepreneurs Summit, its network, and how you can get started, all you have to do is click here.
Follow Money Morning on Facebook and Twitter.