The stock market has been up and down all summer, but those moves can lead to the top penny stocks to watch surging higher.
In fact, it's the type of market where the best penny stocks right now could see triple-digit gains.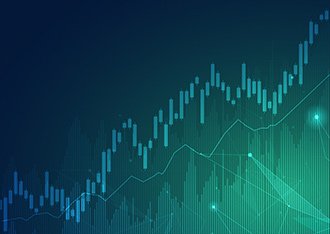 You see, penny stocks sell a fraction of the cost of many large-cap stocks, which means even a small change in their share price could mean big profits for you.
But with thousands of penny stocks on the market, finding those with the potential to surge higher can be tricky.
That's why we use our proprietary Money Morning Stock VQScore™ system. The system screens from over 1,000 equities on the public stock exchanges to find those with the highest breakout potential. Once we find those, we screen again - for stocks selling for $5 or less, the definition of penny stocks.
What we're left with is the absolutely best penny stocks poised to make you money.
Here are the three top penny stocks to watch, including one that could skyrocket by over 324%.
Top Penny Stocks to Watch, No. 3: ASE Technology
ASE Technology Holding Co. Ltd. (NYSE: ASX) is a global manufacturer of semiconductors headquartered in Taiwan.
What makes ASE a great buy right now is that semiconductors are plugged directly into the 5G boom. Semiconductors will be needed for everything from self-driving cars to new cell phones.
And ASE has the right business model to meet demand.
Watch Now: Robert Herjavec is helping everyday Americans discover the next Airbnb. Click here now...
In the 2015-2018 period, profits at ASE advanced a robust 37%. It's the kind of financial health that means ASE can keep pace with the skyrocketing semiconductor demand expected. It also means ASE is very likely to keep its profits rising handily over the coming years.
ASE trades for just $4.66 a share, and analysts forecast a climb of more than 20% in the short term, propelled by semiconductor demand. In the long term, the price target is over 30% above the current price per share.
Top Penny Stocks to Watch, No. 2: On Deck Capital
Global finance company On Deck Capital Inc. (NYSE: ONDK) is an online lending firm that targets small businesses. It has offices in the United States, Australia, and Canada.
ONDK also boasts a perfect 4.9 VQScore.
During the last five years, ONDK's net revenue has soared 178% to hit $203 million versus $73 million at the beginning of the period. Its net profits during the last five years have climbed to an annual profit of $25 million despite turning a loss five years ago.
That's an excellent trend.
Not only that, but the impressive growth has stemmed from some of the world's largest financial firms.
In 2016, for example, ONDK started a partnership with JPMorgan Chase & Co. (NYSE: JPM), so that the large bank's small business customers were provided with an online lending platform.
ONDK has relationships with some of the largest finance and accounting firms in the United States, based on referrals from its client base. These companies include CreditKarma, Quickbooks, and Wave Accounting.
These relationships have resulted in hefty growth. ONDK's revenue has risen in the double digits every year, starting in 2013. Since 2015, its sales have increased by 56%.
Analysts forecast that these strong results are likely to be seen in the future as well.
Right now, the shares sell at $3.81. Wall Street observers expect it to trade at the $6 range over the long term, a rise of 60% from current levels.
But our top penny stock to watch boasts profit potential of over 300%...