The legal cannabis market will be worth $66.3 billion by 2025. And we're one step closer to realizing that industry growth today.
Legal marijuana stocks just got a huge catalyst from the state of New York. And one of our top pot stocks is poised to benefit.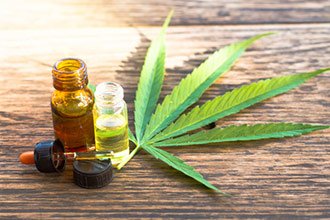 The news from New York shows cannabis is becoming more accepted than ever. And the roadblocks that exist for weed stocks will eventually be torn down completely.
Here's what's sending ripples through the legal marijuana industry right now.
What's Happening in New York to Boost Legal Marijuana Stocks?
New York Governor Andrew Cuomo signed a bill at the end of July that will decriminalize marijuana possession and expunge a large number of past convictions in the state.
Treating marijuana as a misdemeanor and expunging records from this point forward is one more step toward full cannabis legalization.
And it's not just New York pushing these ideas.
Some presidential candidates have spoken loudly about the same issues as well.
Once-in-a-Lifetime Summit: Cannabis IPO Expert Danny Brody has turned little-known startups into booming $1.6 billion businesses. Here's how you can make YOUR fortune on today's cannabis underdogs. Click here to check it out…
U.S. Sen. Kamala Harris (D-CA) has introduced federal marijuana decriminalization legislation. This shows the conversation is happening at the national level.
As marijuana becomes less taboo, uses for cannabis products continue to grow. And so does the value of the legal marijuana industry.
If you want to take advantage of these gains, you'll need to own these marijuana stocks before the regulations are passed for full legalization.
There are a ton of pot stocks to choose from, but this is one of the top cannabis stocks to own today. It's going to take a big piece of that $66.3 billion industry…
One of the Top Legal Marijuana Stocks to Own Now