I've often wondered why people waste money on lottery tickets. The odds of winning the big money are abysmally low.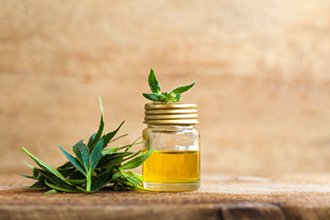 You have a better chance of being struck by lightning. But the lure of riches is quite compelling.
For some, the psychology of investing is similar to the psychology of playing the lottery. Of course, the two are very different.
However, there are stocks out there that can see amazing returns, similar to those seen from winning the lottery.
Investing in penny stocks can be your one-way ticket to riches, assuming you know where to find the best opportunities.
Buying the right penny stock could not only double your money, but it could bring gains of well over 1,000%.
Once in a Lifetime Summit: Cannabis IPO Expert Danny Brody has turned little-known startups into booming $1.6 billion businesses. Here's how you can make YOUR fortune on today's cannabis underdogs. Click here to check it out...
Obviously with returns that high, the risk is also very high.
That's why it makes sense to only put a small portion of your portfolio into penny stocks. We recommend no more than 2% of your investing capital.
That's an amount that you can lose with minimal impact on your overall returns.
It is also a sufficient amount to increase your odds of winning the penny stock "lottery."
Further increasing your odds is betting on the huge market potential of CBD oil.
That's why we're bringing you the three top CBD oil penny stocks to watch today.
Investors in the market today are skittish. As a result, many are ignoring the potential of the CBD market.
Combine the aging demographic of the global population with the symptom relief provided by CBD, and you have the makings for a huge run in CBD products.
The race is on to capture the revenues that come with it. A number of small publicly traded CBD penny stocks want in on the action.
That opens the door for us to play these CBD penny stocks for massive gains.
Here are the top three CBD oil penny stocks to watch now...
Top CBD Oil Penny Stocks to Watch in 2019, No. 3
[mmpazkzone name="in-story" network="9794" site="307044" id="137008" type="4"]
One of the most influential brands in CBD oil is Elixinol Global Ltd. (OTC: ELLXF). The company was founded on the principle of living a long, healthy life by treating pain naturally.
The company focuses primarily on skincare products and dietary supplements. It distributes these hemp-based products around the world. It's best known for its SATIVA line of skincare products.
Shares of this penny stock have been hit hard in 2019. The $1.50 per share stock traded above $4 per share earlier this year.
With a market cap of just over $200 million there is plenty of room for growth.
As the benefits of hemp extend to other applications, Elixinol could become a billion dollar company.
Top CBD Oil Penny Stocks to Watch in 2019, No. 2
Balms and soft gels is where CBD is heading and CV Sciences Inc. (OTC: CVSI) is leading the way to develop both.
As a pharma company, CV is focused on the medical benefits of hemp.
One interesting drug in trials relates to smoking cessation. With e-cigarettes and vaping raising serious health issues, a natural, hemp-based solution to quitting smoking could be massive.
CV's solution is in the very early stages of pre-clinical trials, but you can bet there will be some interesting results as the trials move further down the road.
Shares of CV have been cut in half over the last several months.
At the same time, analysts expect the company to make money next year.
And things are definitely moving in the right direction for this CBD penny stock...
Top CBD Oil Penny Stocks to Watch in 2019, No. 1
Offering a wide range of medical cannabis products puts MedMen Enterprises Inc. (OTC: MMNFF) in the top spot on this list.
The company has a variety of products including edibles, vaporizers, and balms.
In states where the plant is legal, MedMen is opening cannabis stores at a rapid clip. That growth should fuel future gains in share price.
Analysts currently expect MedMen to generate revenue of $132 million in the current year. That number more than doubles to $363 million in 2020.
That is a number that investors can't afford to ignore.
It's also the kind of growth that will help the company move closer to profitability in the near future.
The stock has been beaten down, having surrendered a third of its value since peaking earlier this year.
But put a 10 multiple on that revenue and MedMen is a $3 billion market-cap company. Today, the valuation is at $300 million.
Of all the penny stocks to watch in 2019, I'm keeping a close eye on this one to provide the lottery-type returns to investors that buy today.
These 3 Stocks Could Bankroll Your Early Retirement: It may sound too good to be true, but trust us, these three stocks are tapped into the biggest "gold rush" since, well, the gold rush. If they take off, you could be set for life. Read more here...