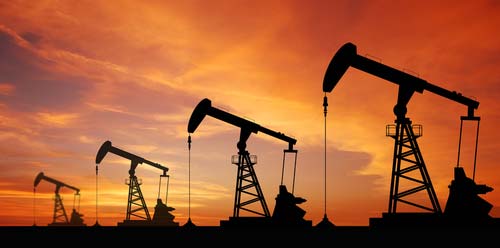 On Saturday, Sept. 14, an attack on Saudi Arabian oil facilities created a massive disruption in oil supply worldwide.
On Monday, Sept. 16, Saudi officials claimed Iranian weapons were used in the aerial attacks on the oil facility. The attack reportedly destroyed 5.7 million barrels of daily oil production.
The price of oil jumped 15% from $60 to $69 per barrel today following the news.
Fortunately, the Saudi Arabian Oil Co. (Aramco) announced Monday that it should have a third of the disrupted output restored by the end of the day.
Naturally, Saudi Arabia is worried that other oil allies might now start pumping additional oil. In response, Saudi officials have been in contact with OPEC, oil cartels, and other oil-producing allies. The country has reassured its allies that no additional output is needed.
You see, the Saudis don't want their allies taking away from their market share. So, to keep up with demand, Saudi Arabia is tapping into its vast oil reserves.
Live Now: Robert Herjavec is helping Americans find new ways of investing to create generational wealth. Click here to watch...
The 5.7 million barrels of daily output is roughly half of Saudi Arabia's entire production capacity.
And one of the biggest targets of the attack was the crude oil processing plant in Abqaiq.
CBS says this is the biggest disruption of oil on record.
But it's not all bad news.
Sara Vakhshouri, president of SVB Energy International in Washington, D.C., says Saudi Arabia has more than enough oil in its inventories to cover production for at least a month. That's according to a report from The Wall Street Journal.
Saudi Arabia expects to replace the impacted production within a few days by tapping into its oil inventories and facilities.
But what does this mean for the price of oil in the long term?
Here's What's Next for the Price of Oil
Join the conversation. Click here to jump to comments…
About the Author
Daniel Smoot is a Baltimore-based editor who helps everyday investors with stock recommendations and analysis. He regularly writes about initial public offerings, technology, and more. He earned a Bachelor's degree from Towson University.